2020 Business of the Month
Voting ended January 31, 2021, and the winner will be celebrated at the Annual Dinner & Recognition Awards on October 6, 2021 at Villa Loriana.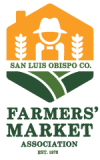 SLO County Farmers' Markets:
The San Luis Obispo County Farmers' Market Association (SLOFMA) is a not-for-profit corporation. They provide several marketplaces for family-owned and operated farms, and they provide fresh quality products directly to consumers. Normally, SLOFMA operates five weekly markets throughout the county. The Thursday night SLO Market is closed temporarily, but the two markets in Arroyo Grande, Wednesday mornings and Saturday afternoons, are still scheduled. Our local farmers are being recognized for their commitment to providing fresh food during the COVID-19 crisis as an essential business and for implementing these best practices. Please visit slocountyfarmers.org. (Our interview link with SLO County Farmers' Markets will be posted here soon.)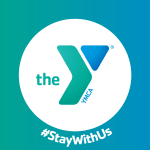 San Luis Obispo County YMCA:
The San Luis Obispo County YMCA launched an emergency childcare program in SLO for essential workers. The Y is subsidizing the program through contributions and is being launched in partnership with local partners. Their CAMP C.A.R.E. (Childcare Assistance in Response to Emergency) is a day camp that started April 27 at CL Smith Elementary School in San Luis Obispo. The camp supports children in grades K-6. This program is in partnership with SLOCOE, CAPSLO, and Cuesta College Early Childhood Education Program. The camp includes a Full Day and Half Day options five days a week (M-F, 7am-6pm; School Age (K-6th grade) program will be operated by the staff of the SLO County YMCA; Academic Support and Enrichment provided by experienced staff; Strict health procedures and guidelines in place; $25 for Full Day, $15 for Half Day; Lunch will be provided by Lucia Mar Unified School District; Financial Assistance is available; Preschool program may become available. For more information, please visit sloymca.org/campcare. The mission of the SLO County YMCA is to develop the total person, spirit, mind, and body, through values-based programs that build strong kids, strong families, and strong communities. Visit their website at sloymca.org for more information about their programs. Click here to watch our interview with Monica Grant of the San Luis Obispo County YMCA.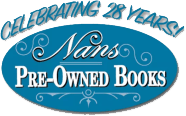 Nan's Pre-Owned Books have officially opened their doors! Please wear a face mask when you come in. Nan and Kassi will be there to assist you in any way they can. Indulge yourself in a world of knowledge and entertainment. When you browse Nan's Pre-Owned Bookstore, you'll find never-ending covers of great stories; from biographies to science fiction, to arts and romance.​ Nan's provides its customers with excellent service including special orders on new books. Here, you'll find a large selection of children's books, books on CD, and an open atmosphere that makes your book-searching experience wonderful.​ Be sure and look for Kallie. She's the store cat at Nan's Pre-Owned books. Kallie loves to lay around and wait for people to come up and pet her. Her favorite thing to do is follow the customers around until she catches their attention. Ways to contact them: Call (805) 489-7510; email kassi@nanspreownedbooks.com; Message them via Facebook; DM them via Instagram; or visit nanspreownedbooks.com. Click here to watch our interview with Nan Fowler and Kassi Dee of Nan's Pre-Owned Books.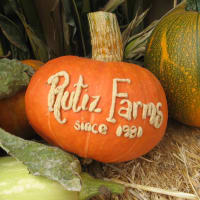 Rutiz Family Farms has been growing quality, pesticide-free, organically fertilized vegetables, berries, culinary herbs, and cut flowers since 1981. Their farm offers pesticide-free, sustainable agriculture. At Rutiz Family Farms, it isn't just about growing fruits and vegetables—it's about redefining a relationship between a community and the farmer. Their goal is simple: To bring fresh, nutritious, and safe food at a reasonable price and good value to their customers and their families. The farm stand, located adjacent to the farm's 30 acres of beautiful land just outside of Arroyo Grande, (located at 1075 The Pike), allows for direct sales of their farm products, harvested at their peak of ripeness and flavor.  Organic fertilizers, no pesticide use, and extensive green manure cropping enable them to grow healthy plants while building soil fertility. In order to offer a constant array of seasonal items, the farm grows more than 50 varieties of hand-harvested crops ranging from sweet corn and tomatoes in the summer, to cool weather items like potatoes and lettuce in the winter. Visit them online at rutizfarms.com. Click here to watch our interview with Maureen Reilly of Rutiz Farms.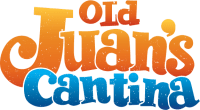 Our Business of the Month for August, Old Juan's Cantina in Oceano, exemplifies how to pivot with the challenges of COVID restrictions. They created a convenient drive-through in their parking lot, which later developed into a hut, back in March when businesses first closed. When the Governor closed indoor dining statewide on July 13, Old Juan's extended their drive-through hours and continued to offer delivery. To accommodate their guests, they also expanded their outdoor seating at the Cabana. Tables are available on a first-come, first-served basis. Customers can order online, call ahead, or order at the drive-through. Their founder, John "Old Juan" Verdin, opened his doors to serve Central Coast families more than 40 years ago. John incorporated many of the dishes, sauces, and traditions brought from Guanajuato, Mexico, by his mother, Josefina. Now John's legacy and the Old Juan's tradition is continued through his son and daughter, Adam and Eva. Old Juan's Cantina is located at 649 Pier Ave. in Oceano. View their menu and specials at oldjuanscantina.com. Click here to watch our interview with Adam Verdin of Old Juan's Cantina.

Café Andreini, located in the Village of Arroyo Grande, is the place where all the locals meet. They serve European-style coffees, specialty teas, breakfast, lunch, beer, and wine. Café Andreini works with local vendors including Coastal Peaks Coffee. CPC purchases their beans from small estates and co-ops that provide the ideal altitude, climate, and soil conditions for the coffee. When it comes to open-face sandwiches, Cafe Andreini has endless possibilities. Their extensive options include avocado toast, veggie bruschetta, nutty avocado, chicken bacon ranch, and more. They also provide a unique variety of burritos, steel-cut oats, and fresh acai bowls.  They have plenty of outdoor seating—available in the front or the back. Come check out their new parklet, too. They are located at 131 E. Branch St. For more information and to view the menu, visit cafeandreinicoffee.com. Click here to watch our interview with Denise Andreini of Cafe Andreini.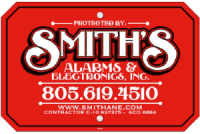 Smith's Alarms and Electronics serves homeowners, businesses, and many construction firms throughout the Central Coast. They provide a one-stop security shop. Their main services are home security, video surveillance, fire alarms, and home theater. They specialize in the design and installation of alarm systems, fire systems, CCTV, door access, intercom systems, and central vacuum systems. Smith's Alarms and Electronics assists customers through the entire security process, from free security evaluations to complete installation and service on every system they install. Their customized home theater system installations by highly experienced staff will ensure your system is installed exactly how you prefer. Home theater & wiring services Include: home theater and surround sound installation, multi-room audio system, TV wall mounting, conference room installation, Smart Board installation, network wiring, structural cabling, intercom installation, and wiring. Their attention to customer satisfaction combined with competitive installation pricing and low monthly monitoring prices make them one of the best overall values in security. For more information, please visit their website at smithane.com. Click here to watch our interview with Ron Smith of Smith Alarms and Electronics.

JB Dewar are Central Coast-based expert providers of fuel and automotive products: high-quality fuel, lubricants, equipment, and services. Their team of highly trained, certified professionals delivers individualized service to customers. Since their 1933 founding by John B. Dewar, they've forged a tradition of family, community, and value, providing the highest quality products to the agriculture, farming, trucking, construction, energy, and repair shop industries. JB Dewar offers technical service assistance to address your fuel, storage, and dispensing related concerns. They perform equipment installation, repair and inspection, equipment/exchange upgrades, fuel/lube transfers, and more. They are proud to support the Susan G. Komen Foundation and other organizations. They have fueling sites in Grover Beach and Arroyo Grande as well as other Central Coast locations. For further details, visit jbdewar.com. Click here to watch our interview with Morgan Dewar of JB Dewar.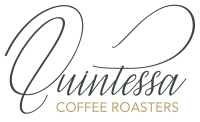 Quintessa Coffee Roasters:
Chamber member Quintessa Coffee Roasters is a family-owned and operated company located in Oceano. They focus on small-batch, specialty coffee. Never roasting more than 25 pounds at a time, they are able to extract consistent and precise flavors with every batch for quality and delicious cup of coffee every time.They source coffees only using high quality, organic, fair trade, traditionally grown coffees from around the world.  The combination of a quality product and precise roasting makes for a great cup of coffee. Swing by their shop to taste our delicious coffees or watch our roasters in action! Would you like to serve Quintessa coffee in your café or restaurant? Quintessa's wholesale program is driven by their desire to serve a quality cup of coffee that can elevate the coffee experience. They are dedicated to delivering hand-crafted artisan coffee at the peak of freshness to ensure a great cup of coffee for you and your customers. Their wholesale offerings include drip coffees and espresso. They have a core set of blends available year-round, and they also have seasonal offerings that include special blends and single-origin coffees.  Quintessa's roastery and café are located at 1945 Front St. in Oceano. For more information, visit them online at quintessacoffeeroasters.com. Click here to watch our interview with Jack Quint of Quintessa Coffee Roasters.