2021 Business of the Year Award
Read through the nine businesses listed below who were selected as Business of the Month in 2021. Carefully choose one for the Business of the Year Award for 2021. These nine businesses were nominated by the local community and selected by The Marketing Committee of the South County Chambers of Commerce—a group of local business owners who represent various industries. The winner will be celebrated at the Annual Dinner & Recognition Awards on October 6, 2021 at Villa Loriana. Click here to reserve your seat.
Please scroll to the bottom to vote.
Garing, Taylor & Associates

Garing Taylor & Associates (GTA) is an experienced, dedicated team of Civil Engineers and Land Surveyors. Their clientele includes private developers, independent land owners, cities, public agencies, architects, and other professional consultants. Established in 1962, GTA has a proud history of work throughout the Central Coast.
Their team comprises several senior professionals who are well-established in addition to up-and-coming, exuberant, talented professionals who continually learn from the senior staff and creatively apply the ways, lessons,and principles of the past into today's engineering and development environment. GTA offers a complete project solution for their clients, from the initial back-of-the-napkin planning all the way through entitlement, design development, construction documents, and construction management.
GTA's mission is to remain a trusted partner, by both private and public interests, in the development of the communities in which they operate and are deeply involved. The team at GTA are compelled to be active, caring, generous leaders in our communities by their integrity and the weight of the trust these same communities have in them. The GTA way is to treat each other with compassion, to care for and help one another, and to elevate each other towards the goals and milestones they identify in their lives and careers.
Their office is located at 141 S. Elm St. in Arroyo Grande. Reach them at (805) 489-1321, or visit garingtaylor.com.
Pismo Beach Veterinary Clinic

Founded in 1996, Pismo Beach Veterinary Clinic is a locally owned and operated center for premium veterinary care. Their purpose is to elevate the standard for veterinary care and education in our community. Their core values are to be respectful of clients and patients, take initiative to solve problems, remain graceful under pressure, create an exceptional customer experience, and raise the bar on veterinary care. They offer the best medicine and constantly adapts to meet the highest standards of veterinary care. They only offer services or products that they believe in. Their informed and educated staff allows for an informed and educated client. This leads to better advocacy and care giving for the patient.
The HELP Fund was founded by Pismo Beach Veterinary Clinic to assist people in limited income situations with the care of their animal family members. Services might include anything from physical examination to surgical procedures. HELP is funded entirely by the donations of clients and friends of the vet clinic. HELP will match owner's funding for their pet's health care up to $500 on a case by case basis. Their office is located at 990 Price St. in Pismo Beach. Call (805) 773-0474 or visit pismobeachvet.com.

In 1883, Barney Kroger invested his life savings of $372 to open a grocery store at 66 Pearl St. in downtown Cincinnati. The son of a merchant, he ran his business with a simple motto: "Be particular. Never sell anything you would not want yourself." It was a credo that would serve the Kroger Co. well over the next 130 years as the supermarket business evolved into a variety of formats aimed at satisfying the ever-changing needs of shoppers. Their most urgent mission is to be there for their customers when they need them most, with open stores and openhearted hospitality. They're taking proactive steps to protect the health and safety of their associates, customers and communities, including adjusted store operating hours, enhanced cleaning procedures, physical distancing precautions and expanded associate benefits.
Kroger companies are committed to community engagement, positive social impact and charitable giving nationally and locally. They direct their charitable giving and service—at the national and local levels—to nonprofit organizations that focus on hunger relief, military personnel and their families, health and nutrition, disaster relief and more.
Their Arroyo Grande store is located at 1132 W. Branch St.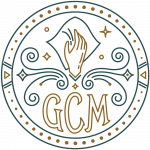 Chamber member Green Clean Machine detoxifies businesses and homes through planet-friendly cleaning, organizing, and education. Their green living-focused mission is to give businesses the peace of mind to focus on their impact in the community and offer families more precious time with loved ones.
As a licensed and insured professional business owner, Owner Meaghan's goal is to be the most compassionate toxic product consultant and provide the highest quality cleaning service in SLO County. She partners with local businesses and experts to create holistic experiences that help businesses and homes declutter and detoxify.
For more information, please visit gcmwellnessadvocate.com, or call (805) 249-3816.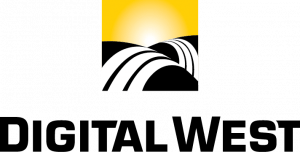 CEO & Founder Tim Williams founded Digital West in 1999 having identified the need for business hosting and Internet services in an expanding market. His customer focus and enthusiasm for the industry have built a culture at Digital West that supports customer success and the community. They believe that all sectors of the community need to be strong for the community to thrive: businesses, higher education, government, and non-profits.
That's why, in addition to helping grow the economic vitality of the Central Coast through their service to businesses and work with local municipalities, they place a high value on giving back. Each year, through corporate and in-kind giving, event participation, and employee volunteerism, they support a wide range of local charities, technology initiatives, and community organizations.
In addition to volunteering, serving on boards and participating in local events, they contribute in excess of $40,000 to local charitable organizations. They have five members of Rotary on their team and are always looking for opportunities to help the community and the people who live here. As a company, Digital West has invested heavily in building the technology infrastructure necessary for area businesses to grow. They provide complimentary web and email hosting to over 75 nonprofits in San Luis Obispo County.
For more information, please visit digitalwest.com, or call (805) 548-8000.
The Spoon Trade & Grover Beach Sourdough

The Spoon Trade in Grover Beach was chosen as Business of the Month by the South County Chambers of Commerce Marketing Committee, a group of local business owners from a variety of industries. This restaurant was chosen based on their leadership in adapting to COVID guidelines and their success in relaunching their Grover Beach Sourdough location across the street. In response to the demands imposed by COVID restrictions, the owners of The Spoon Trade, Brooke and Jacob, posted their decision to operate both businesses under one roof in the summer of 2020.
In their Facebook post they announced, "As we move forward we are trying to adapt little by little every day in hopes that we will one day soon be able to serve our guests again in our restaurant. It has been a rocky road and we are still pushing pretty hard to save where we can and still pay a couple people. We have always had the support of our surrounding community and it is more apparent now more then ever how loved we really are. This is our chance for change and adaptation. Even though we are just barely holding onto our restaurant, we accept the challenge. We are not going anywhere."
Brooke and Jacob were able to reopen their bakery, Grover Beach Sourdough, back in its original location at 236 West Grand Ave. on March 31, 2021. The Spoon Trade is located across the street at 295 West Grand Ave. in Grover Beach. Visit their websites at thespoontrade.com and gbsourdough.com.
Avila Bay Athletic Club & Spa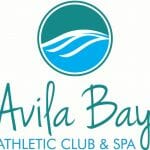 The Marketing Committee of the South County Chambers of Commerce—a group of local business owners who represent various industries—selected Avila Bay Athletic Club & Spa as the Business of the Month for July 2021. The club was nominated for their strict adherence to COVID safety protocols to keep their members safe.
Avila Bay Athletic Club & Spa is a full-service fitness tennis and swim club that incorporates a state-of-the-art fitness facility. Located in the beautiful Avila Valley, they offer over four resort-like, tropical acres for all of your health and wellness needs. Their members enjoy glittering ozone-filtered swimming pools and hot tubs, seven lighted tennis courts, state-of-the art fitness facilities, cutting-edge group fitness/wellness classes, and healthy fresh food in the on-site cafe.
Avila Bay Athletic Club & Spa is a wonderful place to hold events, too. They also have their own Avila Bay Wine Club. They are located at 6699 Bay Laurel Place in Avila Beach. Call (805) 595-7600 for details.
Art in the Park at Dinosaur Caves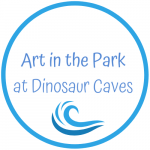 Art in the Park is an outdoor art/music festival featuring 40+ artists/vendors, live music, and food. Admission is free. It is located at beautiful Dinosaur Caves Park in Shell Beach overlooking the ocean.
Look for: glass, pottery, jewelry, textiles, furniture, sculpture, paintings, photography, bath and beauty products, gourmet food, plants, flowers, and so much more. Many new artisan vendors have been recently added.
This event is typically from 10 am to 4 pm on the first Sunday of the month. Save the date for these upcoming Art in the Park events later in 2021:
• October 3
• November 7
• December 5
The dates in November and December will end at 3:30 pm instead of 4 pm. Art in the Park is located at Dinosaur Caves Park on the corner of Price Street and Cliff Avenue—right off Highway 101. For more information, visit artintheparkshellbeach.com.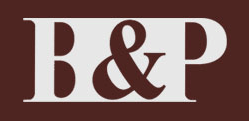 Burke & Pace Lumber opened its gates in Arroyo Grande in 1958 under the partnership of Roy W. Burke and Vic Pace. Now a third generation family-owned operation, Burke and Pace is proud of their heritage of supplying professional contractors, remodelers, and do-it-yourselfers with superior quality products and exceptional service.
Their reputation has been built on honesty and professionalism. The availability of customer service is what separates them from their competition. From the moment you pull into the yard or step in the office, you will be greeted by a well-informed member of their staff. Burke and Pace is able to provide any information you need regarding your building questions. With an average close to 20 years of experience per employee, they should have the solutions for all your building needs, no matter the size of the job. They offer free lumber takeoffs on all projects, large or small.  Professional remodelers turn to Burke & Pace to solve many of their home improvement challenge from last-minute changes to that small run of molding that has to match.
Burke & Pace Lumber is located at 971 Bennett Ave. in Arroyo Grande. Reach them at (805) 489-4719, or online at burkeandpace.com.