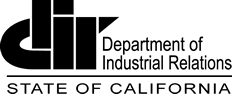 Occupational Safety and Health Standards Board Votes to Adopt Revised COVID-19 Prevention Emergency Temporary Standards
Revisions Account for Rising Vaccination Rates, Offer Guidance to Help Businesses Reopen while Maintaining Strong Worker Protections

Revised Emergency Temporary Standards Effective June 17, 2021
Sacramento—The Occupational Safety and Health Standards Board today adopted revisions to the COVID-19 Prevention Emergency Temporary Standards that account for recent guidance from the California Department of Public Health based on increases in the number of people vaccinated. Governor Gavin Newsom today signed an executive order enabling the revisions to take effect without the normal 10-day review period by the Office of Administrative Law—providing clarity and consistency for employers and employees as California fully reopens its economy. The revised standards took effect today.
The revisions include the following:
Fully vaccinated employees do not need to be offered testing or excluded from work after close contact unless they have COVID-19 symptoms.
Fully vaccinated employees do not need to wear face coverings except for certain situations during outbreaks and in settings where CDPH requires all persons to wear them. Employers must document the vaccination status of fully vaccinated employees if they do not wear face coverings indoors.
Employees are not required to wear face coverings when outdoors regardless of vaccination status except for certain employees during outbreaks.
Employees are explicitly allowed to wear a face covering without fear of retaliation from employers.
Physical distancing requirements have been eliminated except where an employer determines there is a hazard and for certain employees during major outbreaks.
Employees who are not fully vaccinated may request respirators for voluntary use from their employers at no cost and without fear of retaliation from their employers.
Employees who are not fully vaccinated and exhibit COVID-19 symptoms must be offered testing by their employer.
Employer-provided housing and transportation are exempt from the regulations where all employees are fully vaccinated.
Employers must review the Interim guidance for Ventilation, Filtration, and Air Quality in Indoor Environments.
Employers must evaluate ventilation systems to maximize outdoor air and increase filtration efficiency, and evaluate the use of additional air cleaning systems.
Cal/OSHA is updating its resources to assist employers with understanding their obligations required by the revised emergency standards. The webpage contains an updated fact sheet and Frequently Asked Questions about proposed revisions to the emergency temporary standards. In addition, Cal/OSHA is currently updating its model COVID-19 Prevention Program in English and Spanish and information on planned webinars hosted by its Consultation Services Branch.
The Occupational Safety and Health Standards Board, a seven-member body appointed by the Governor, is the standards-setting agency within the Cal/OSHA program. The Standards Board's objective is to adopt reasonable and enforceable standards at least as effective as federal standards. The Standards Board also has the responsibility to grant or deny applications for permanent variances from adopted standards and respond to petitions for new or revised standards.
The California Division of Occupational Safety and Health, or Cal/OSHA, is the division within the Department of Industrial Relations that helps protect California's workers from health and safety hazards on the job in almost every workplace. Cal/OSHA's Consultation Services Branch provides free and voluntary assistance to employers to improve their health and safety programs. Employers should call (800) 963-9424 for assistance from Cal/OSHA Consultation Services.
Media Contact: Communications@dir.ca.gov, (510) 286-1161
Employers with Questions on Requirements May Contact: InfoCons@dir.ca.gov, or call your local Cal/OSHA Consultation Office