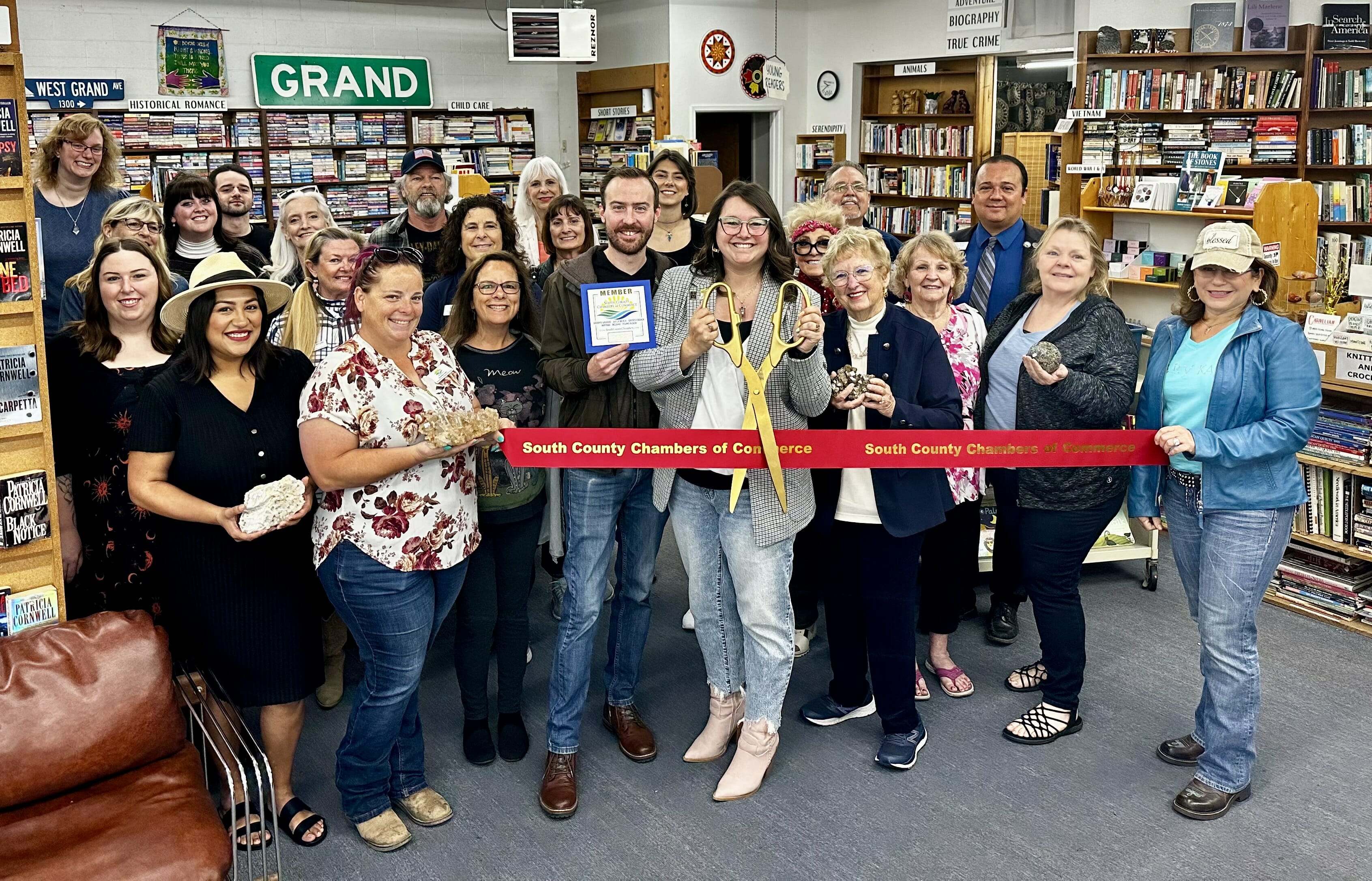 Congrats to Nan's Books and Crystals in Grover Beach on their ribbon cutting and grand reopening on June 10th, 2023—a rebrand from their previous business name, Nan's Pre-Owned Books. South County Chambers of Commerce officiated the ribbon cutting at 9:30 am before the grand reopening at 10 am. Grover Beach Mayor Karen Bright, Grover Beach Mayor Pro Tem Robert Robert, and Grover Beach Councilmember Clint Weirick joined in the celebration.
Owner Kassi Dee expanded the bookstore and turned it into a bookstore/crystal shop with inventory from The Halcyon Store, which closed in early June so that owners Sandy and Louise can travel and spend more time with friends and family. Both ladies attended the ribbon cutting to show their support.
Nan's Books and Crystals is located at 1328 W. Grand Ave. in Grover Beach. Visit their new website at
nansbooksandcrystals.com.