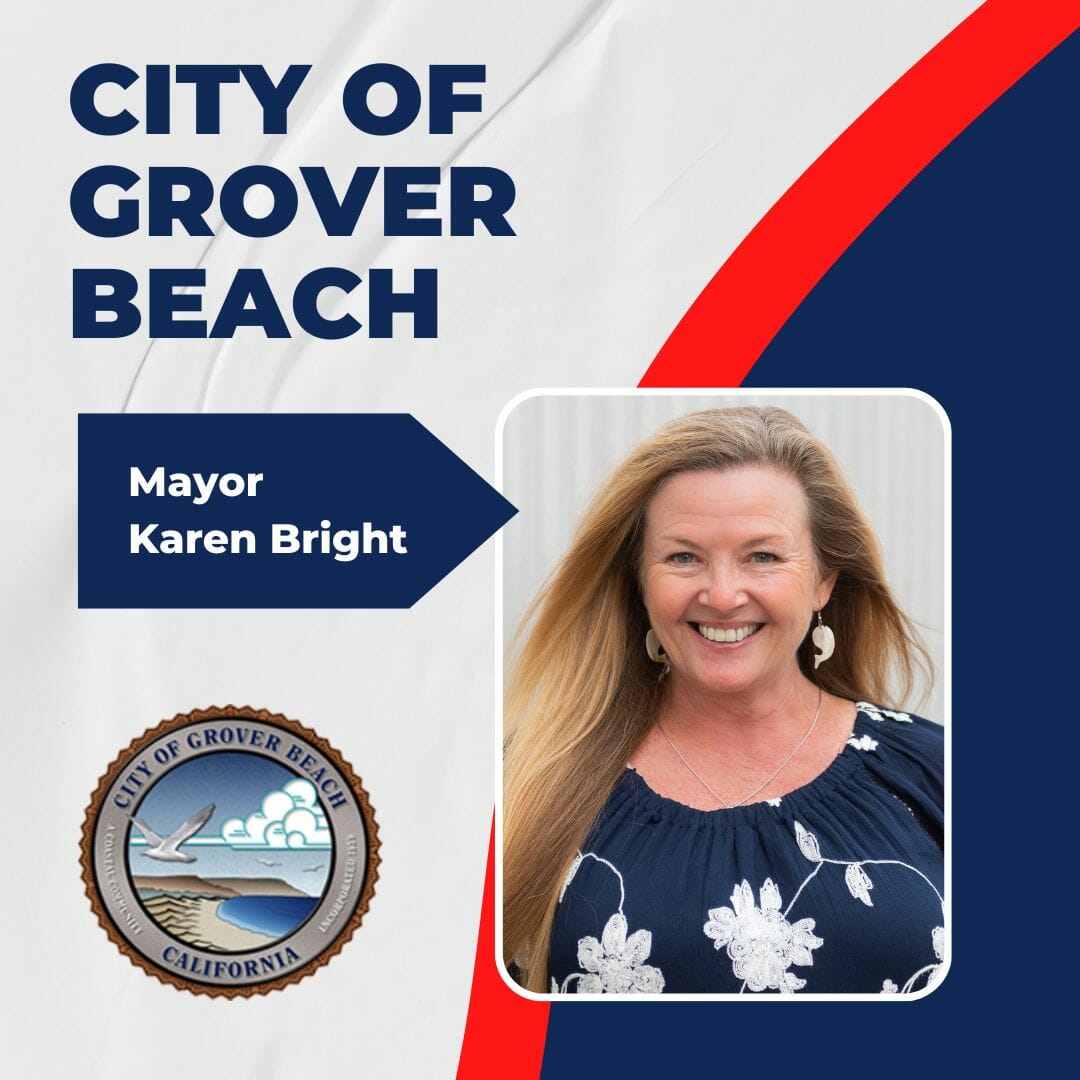 Monthly update from Mayor Karen Bright, City of Grover Beach
Hello from Grover Beach,
Our Council is on hiatus until August 28, giving all involved a much-needed and deserved summer break. Following are some highlights and/or updates to the haps in Grover Beach:
~ At our July 24 Council meeting we were honored to have Senator Laird visit us to provide a brief legislative update.
~ At that meeting Council also heard a presentation regarding the Regional Housing & Infrastructure Plan (HIP). We discussed our concerns and suggestions which ultimately led to policy support for the HIP and recommitting the City to the Regional Housing Compact that was approved by the seven cities and County in 2020. We look forward to continuing working with SLOCOG on refining and updating the list of infrastructure projects that best enables housing opportunities in our city and region.
~ Speaking of housing, the housing (and retail development) in Grover Beach is definitely on the upswing! At present, there are five active or potential housing and mixed developments along West Grand Avenue from Highway 1 to 13th Street (including the Cleaver Clark Commons low-income housing project) which total nearly 250 housing units. In addition, the long-in-the-tooth Grover Beach Lodge Project appears to be inching along with State Parks recently submitting their development review comment letter to the Developer. Obviously, this isn't construction but it does keep the project moving forward…
~ On a fun note and in closing, the Grover Beach Police Department is celebrating the return to school with a free Back to School Movie Night under the stars on Friday, August 11 at Ramona Garden Park. The event will begin at 6 p.m., allowing people to connect with neighbors and local law enforcement before the screening of Disney's Cars at 8 p.m. There will be free snacks, drinks and surprises in addition to various food truck offerings. Come and join the fun!
Here's wishing everyone a very happy summer!
Ta.
Mayor Karen Bright
City of Grover Beach