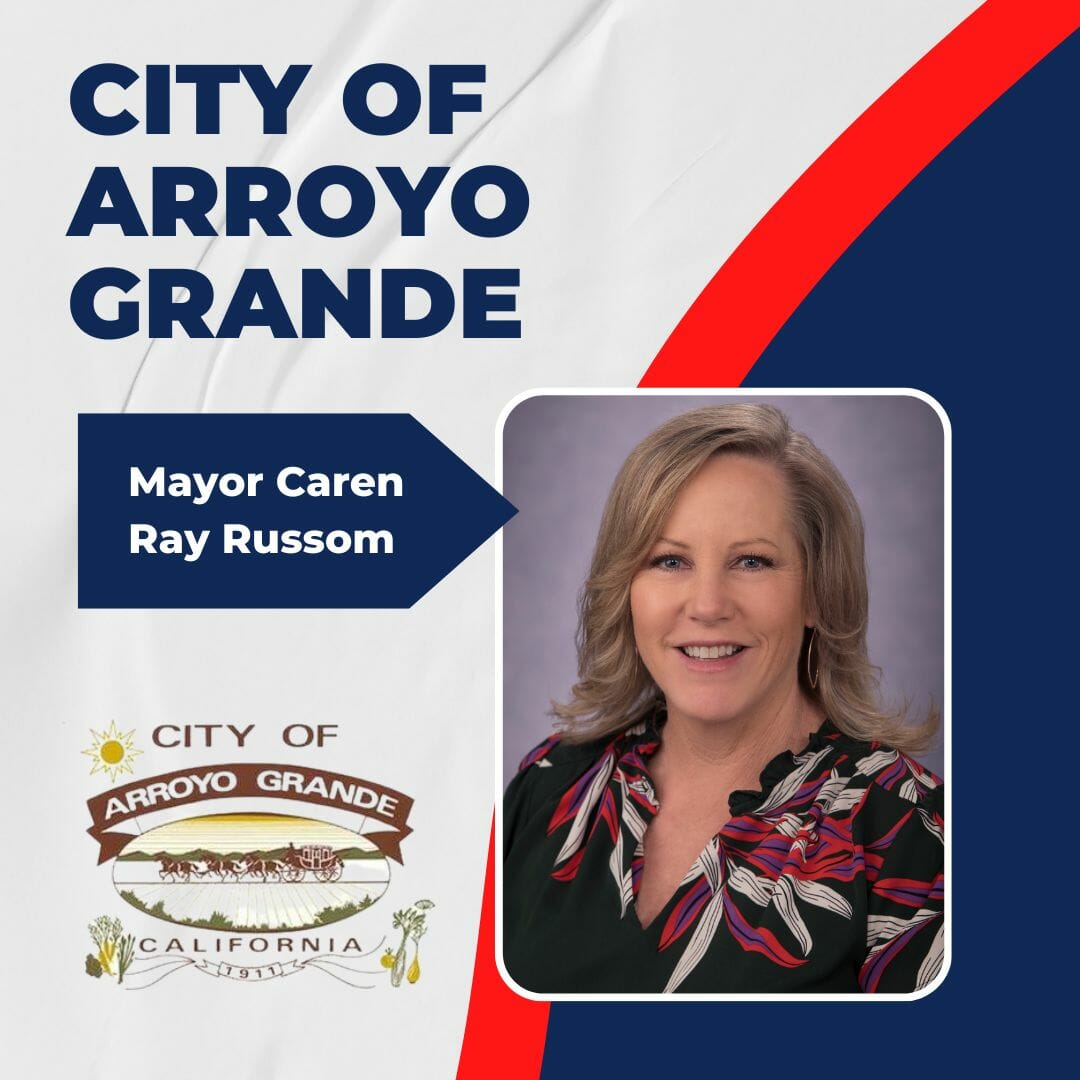 Monthly update from Mayor Caren Ray Russom, City of Arroyo Grande
Hello Chamber members: I hope you are enjoying this fabulous South County weather!  This time of year is always such a clear reminder that we live in the best place in the world. That is no exaggeration!
For July, there is not much to report, as many boards and commissions are "dark" for at least part of the month.
Police Chief Martinez did release a report on fireworks calls, attached here. In short, calls for service were down. I want to thank all our residents for enjoying the holiday safely and for their support of our non-profit organizations.
We did make two big decisions at the one meeting we had at City Council. We approved the Halcyon Complete Streets Plan, which includes major pedestrian, cycling, and motorist modifications from the freeway to The Pike. It will now go toward design and implementation (likely '24/25 or '25/26). We also appointed Bill Robeson as our Interim City Manager while we move forward toward a full recruitment for a permanent City Manager (Bill's desire is to return to his regular position when the new CM comes on board). We thank him for his unwavering dedication to our city and wish him well in this transition period.
Enjoy this gorgeous weather!
Mayor Caren Ray Russom
City of Arroyo Grande