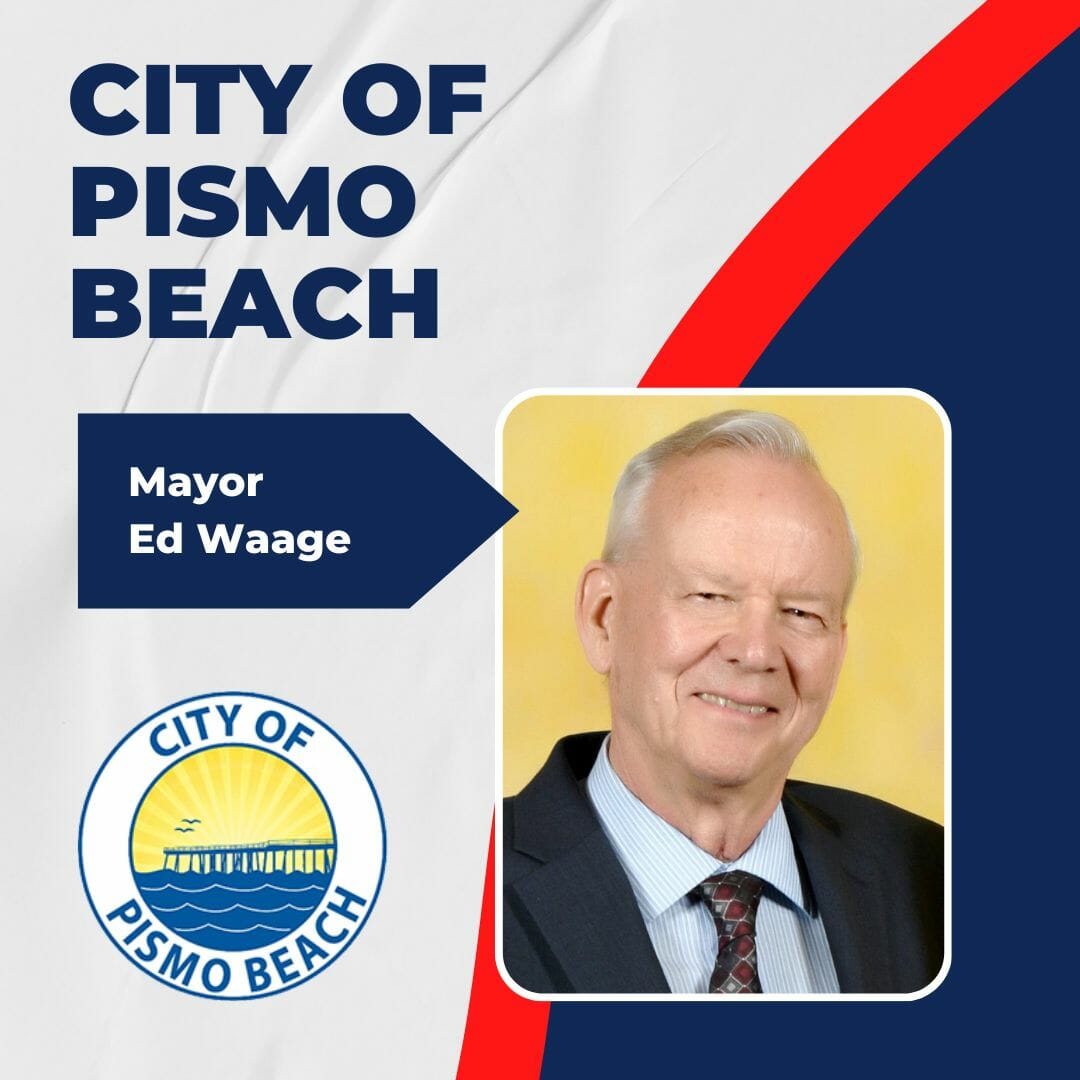 Monthly update from Mayor Ed Waage, City of Pismo Beach
Labor Day is coming up and we will be as crowded as ever as families return to Pismo Beach for a long weekend at our beautiful beach.  After Labor Day, our downtown will be less crowded and some of the best weather of the year will be on tap. It is a good time for locals to enjoy our restaurants and businesses without the summer crowds.
Our popular Still Frothy Surf Festival returns to Pismo Beach on September 23-24 which features both professional and amateur surfers doing some amazing things, A featured event is the only tow (jet ski assist) air division on the central coast. This allows our professional surfers to perform mind-blowing airs at high speeds.
Mark your calendars for our annual Clam Festival from October 21 to 22 at the Pier Plaza. The highlight is the clam chowder competition where judges will determine the restaurant with the best chowder.
Our Central Coast Blue water recycling project continues as Arroyo Grande, Grover Beach and Pismo Beach seek low cost financing for each of our city shares in the water. Design is under way as well. =
Our police and fire are making plans to move to temporary quarters as our public safety facility project gets under way.
Mayor Ed Waage
City of Pismo Beach