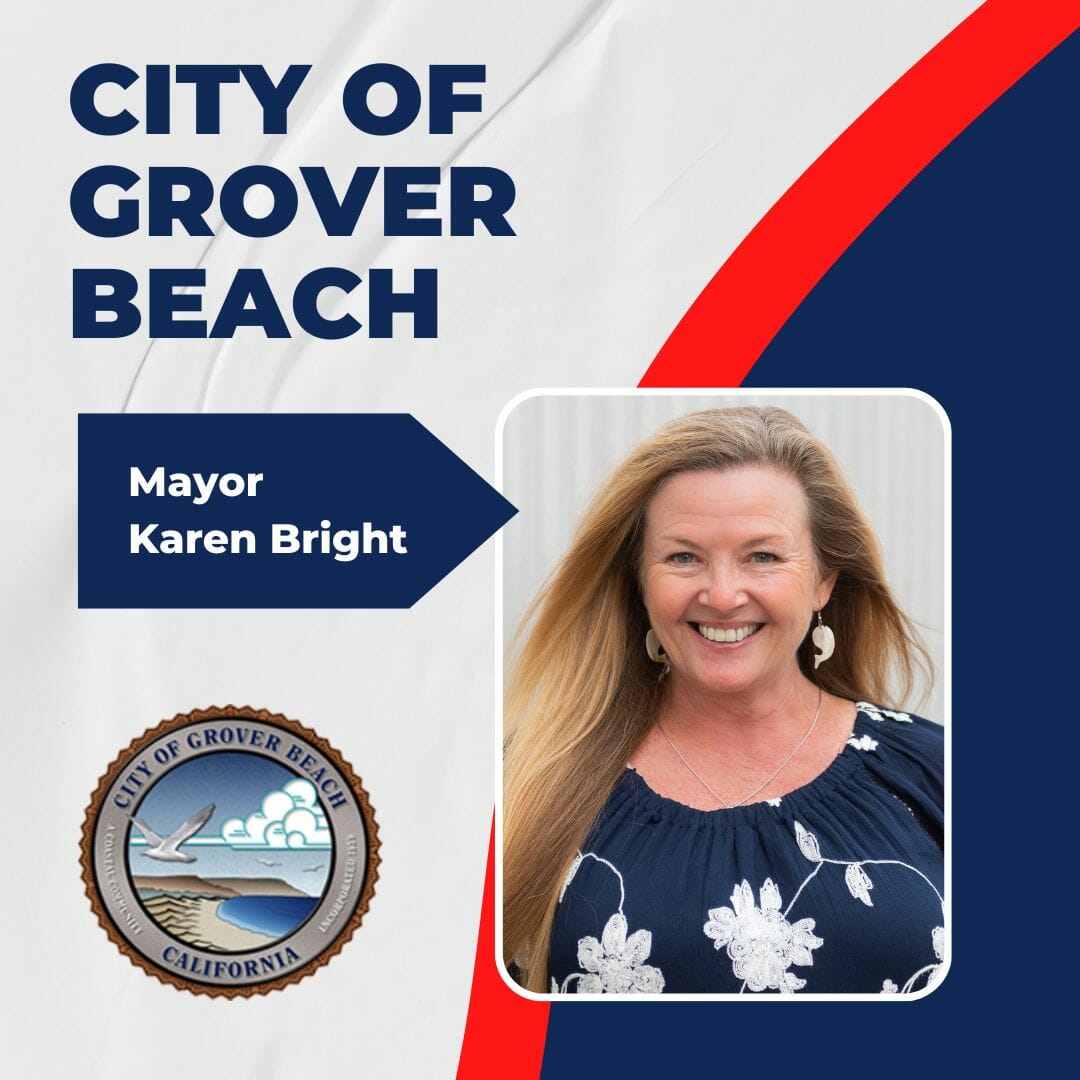 register for the event online today.Monthly update from Mayor Karen Bright, City of Grover Beach
Hello from Grover Beach,
34th Annual Dune Run & Walk Returns to Grover Beach in September
The City of Grover Beach is kicking off an exciting Fall season of activities with the 34th Annual Dune Run & Walk on Sunday, September 17. Participants in this highly anticipated community event will embark on a scenic course throughout the Grover Beach boardwalk and dunes, participating in their choice of a 5K run, 5K walk or 10K run.
"We are excited to bring the community together once again for this beloved annual race, set against the backdrop of our gorgeous boardwalk and dunes," said Grover Beach Mayor Karen Bright. "A true highlight of the Fall season, this event is eagerly anticipated by residents and visitors alike."
The Dune Run & Walk extends an invitation to athletes of all abilities to sign up for embracing all levels of walkers and runners. Interested participants can register for the event online today. Secure a spot before September 7 to receive an "early bird" rate of $30. After September 7, registration will be $35.
On race day, participants will gather in Beach Plaza (at the end of Grand Avenue) starting at 8 a.m., and the race will begin at 9 a.m. This starting location provides runners and walkers with stunning views of the beach, dunes and the Pacific Ocean, and is conveniently located near parking, restrooms and other amenities.
After the race, the City will host an awards ceremony to recognize the 1st and 2nd place finishers for all age groups and genders. The ceremony will be a great opportunity for participants to celebrate their achievements and meet other runners and walkers from the Grover Beach community.
"It is always a joy witnessing local residents and visitors participate in the Dune Run & Walk as they enjoy our beautiful coastline together," said Grover Beach City Manager Matt Bronson. "We appreciate City staff's hard work in putting on this staple community event."
For more information about the 34th Annual Dune Run & Walk, visit the City's website or email Grover Beach Parks & Recreation at GBparks@groverbeach.org. For a complete list of all the Fall events and activities planned in Grover Beach this season, check out the City's Fall Activity Guide.
Mayor Karen Bright
City of Grover Beach