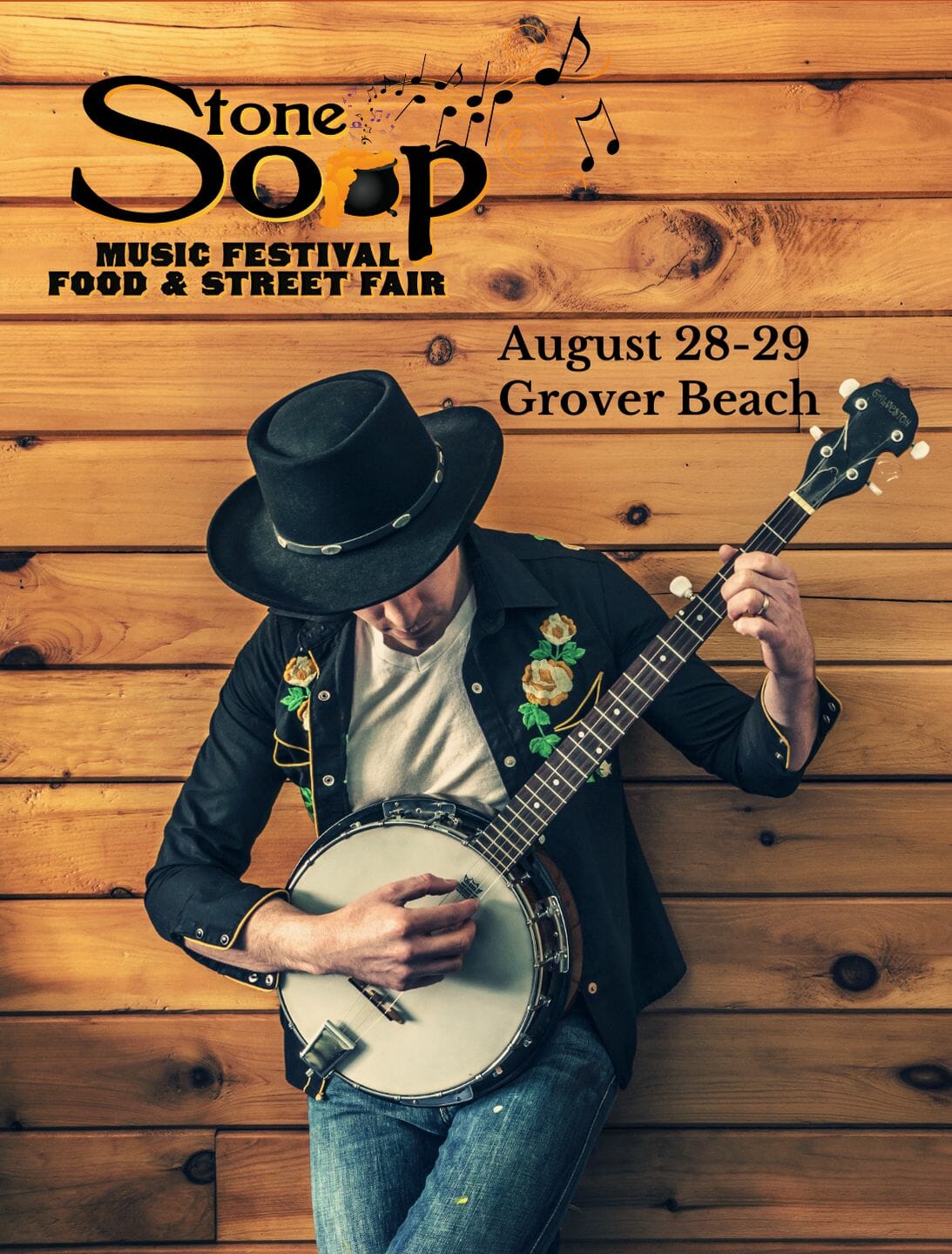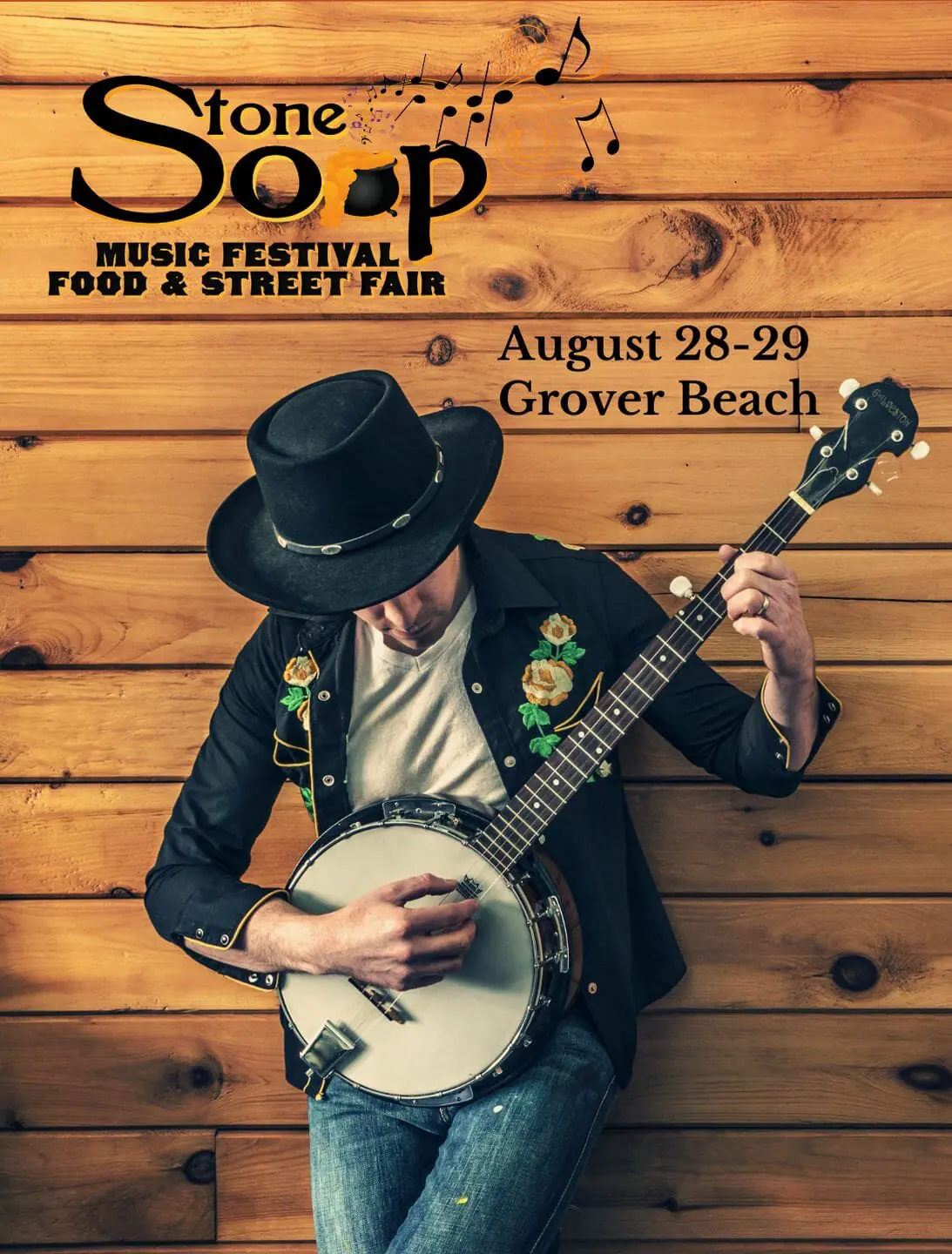 The Clark Center for the Performing Arts is proud to present the Stone Soup Music Festival August 28th & 29th in Grover Beach
GROVER BEACH—The Clark Center for the Performing Arts is proud to present this year's Stone Soup Music Festival, Food, & Street Fair on August 28-29 in Grover Beach at Ramona Garden Park and the surrounding streets. This festival draws thousands of people each year to enjoy the free, live entertainment and wide assortment of food, art, craft, and merchandise vendor booths. Admission is free to the festival and all concerts.
When approached by the South County Chambers of Commerce, the Clark Center team eagerly agreed to take on the operation of the beloved local festival. Executive Director, Connie O'Henley says "The Stone Soup Festival is a wonderful way to continue to expand programs in our community and advance our nonprofit's mission to create, inspire, entertain, and educate our community through the power of cultural and performing arts. Bring your ideas and let us show you the world!"
Along with a wide variety of musical acts and local vendors selling their wares, crafts, and food, the festival will include favorites such as the Mardi Paws Dog Parade and an expanded play area for kids including bounce houses and craft tables. Look for more info to come in the next few weeks as musical acts are finalized.
Festival sponsorship opportunities and vendor booths are still available, and bands are still being booked. For more information, please visit www.clarkcenter.org, the Stone Soup Music Festival Facebook page, email stonesoup@clarkcenter.org, or call the Clark Center's business office at (805) 489-4196.