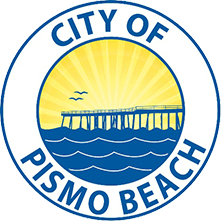 PISMO BEACH — The City of Pismo Beach is offering generous grants and scholarships for childcare centers and families in their city.
The Pismo Beach Childcare Assistance Grant will provide individual scholarships for supporting childcare payments from three to 12 months. The grant gives up to $2,000 for a Pismo Beach resident, and the monthly amount may vary based on need and duration of assistance. There is $20,000 available in this grant program.
The second grant opportunity, the Childcare Expansion and/or Reopening Grant Program, is available to pay the costs of certifications, regulatory requirements, or other physical improvements to reopen or expand childcare centers in the City of Pismo Beach. There are $30,000 in funds available in this program.
"Oftentimes the high cost of childcare can be a barrier for employees returning to work," said Pismo Beach City Manager Jim Lewis. "The City Council recognizes this and approved the Pismo Beach Childcare Assistance grant program—funded by the American Rescue Plan Act—to help residents with the cost of childcare and expand capacity at Pismo Beach childcare facilities."
South County Chambers of Commerce will facilitate the program in partnership with the City of Pismo Beach. Scholarship and grant review panels will meet to review the applications and work with the City of Pismo Beach to ensure necessary documentation is received before notifying recipients and distributing funds.
The deadline to apply for both grants is November 19. For more information, call (805) 489-1488, or e-mail info@southcountychambers.com.
# # #