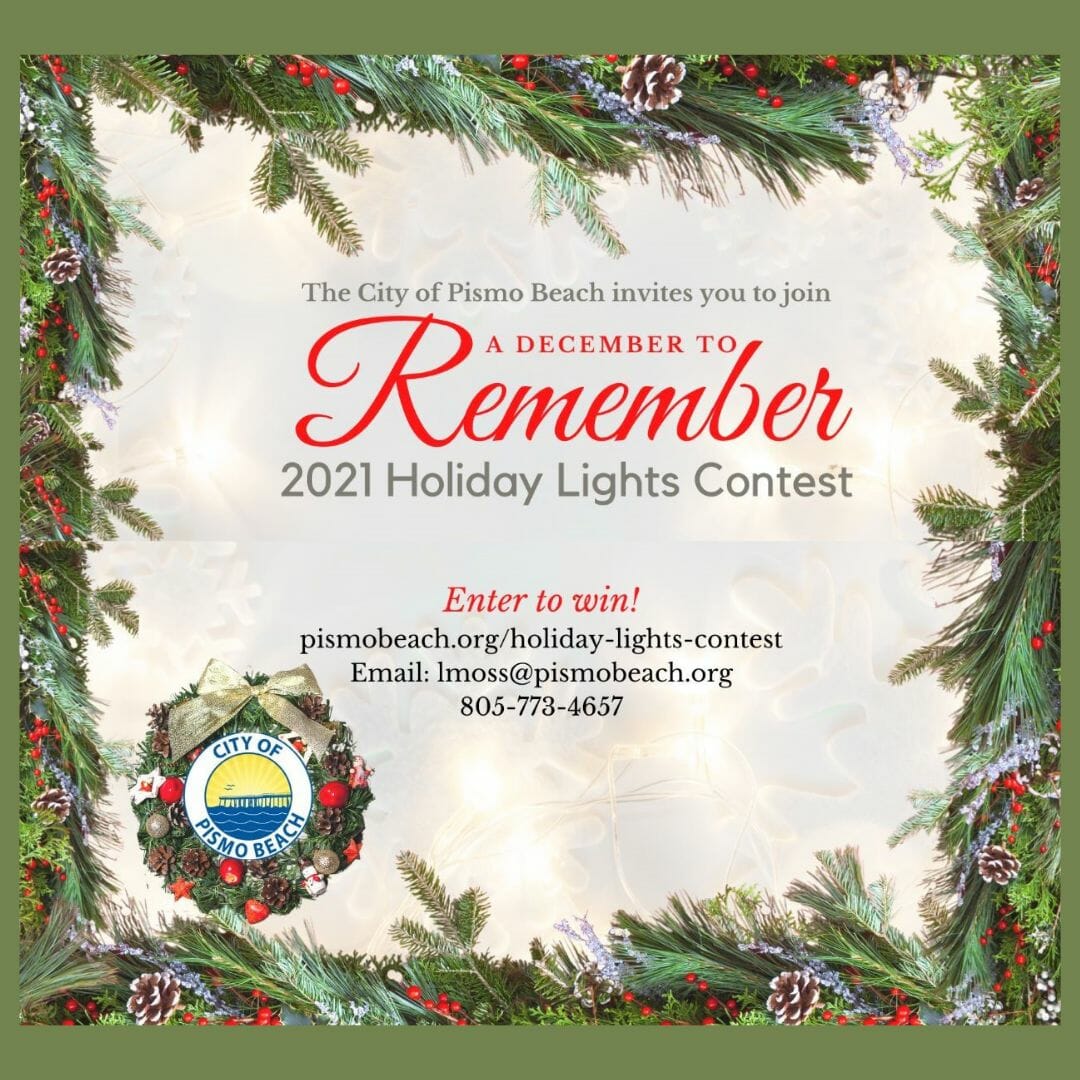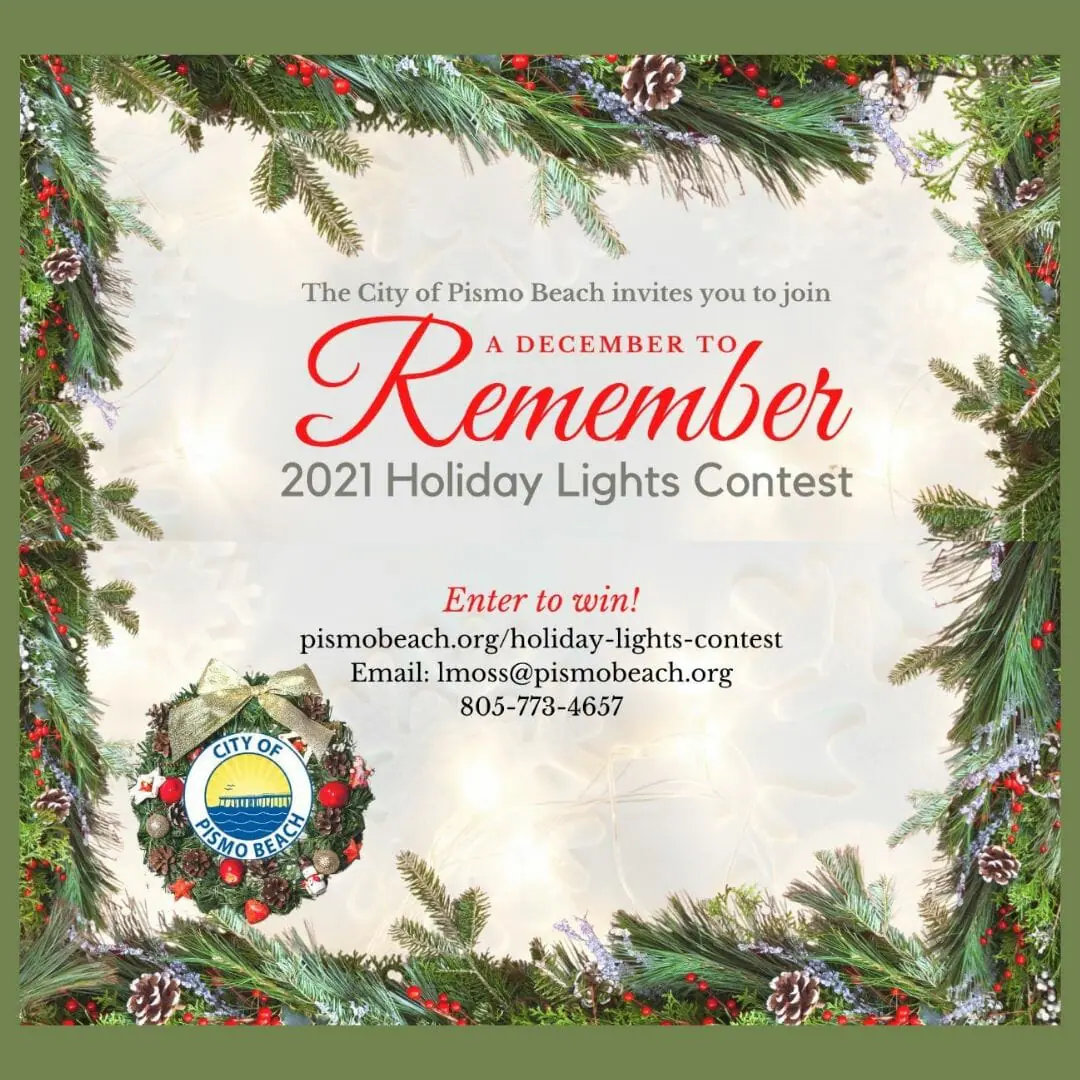 The City of Pismo Beach is proud to present "A December to Remember: 2021 Holiday Lights Contest" to local residents and business owners. It is their hope that the community will come together in this festive season by interacting with the fun and joy of holiday decorations.
There are two categories for residents: A Traditional Holiday or "The Clark Griswold Approach."
The category for local businesses is: Best Over-All Design
Registrations will be accepted until December 17th at 5:00 pm. Voting will close on December 19th at midnight.
Winners will receive a yard sign indicating them as the winners for 2021. First place in each category will receive a holiday basket and a $100 gift card to the local Outdoor Supply Hardware. Second place will receive a holiday basket with a $50 gift certificate.
Additional information is available here: http://pismobeach.org/holiday-lights-contest