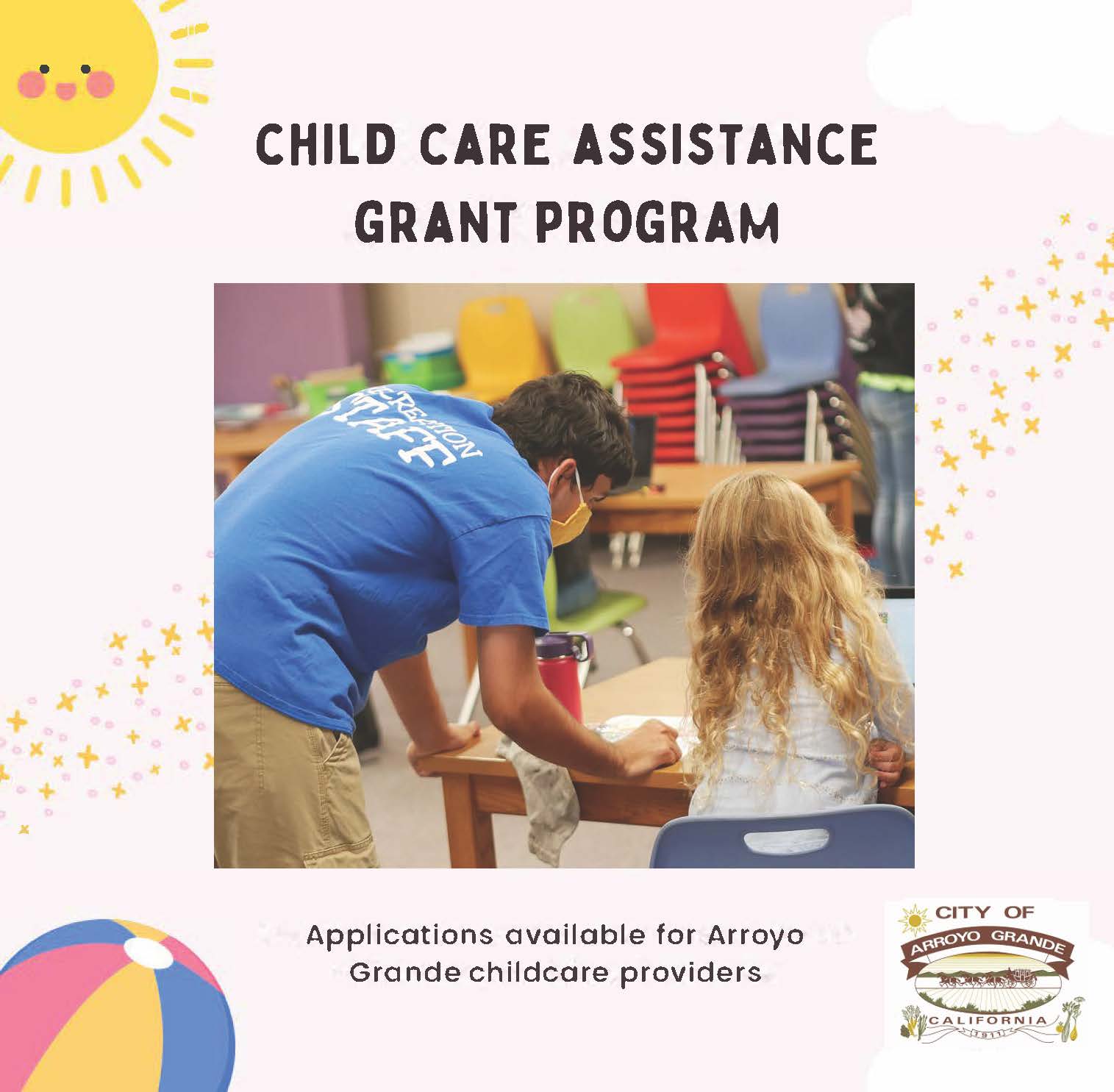 ARROYO GRANDE — The Arroyo Grande Child Care Assistance Grant Program is intended to provide monetary grants to eligible childcare providers. The City recognizes the critical need of such services, which provide licensed child care for the Arroyo Grande community, benefiting children, families and supporting the local economy. Grants will be awarded in minimum amounts of not less than $1,000. Funding for the 2021-23 Community Service Grant Program is $100,000.
   On October 12, 2021, City Council authorized $100,000 of funding from the American Rescue Plan Act (ARPA) received by the City to be made available for childcare assistance.
   To be considered as a Child Care Assistance Grant Program awardee, eligible applicants need to describe how the grant funding will allow the provider to become a State licensed childcare facility, increase capacity of State licensed facility, maintain current facility offerings and/or provide premium pay to recruit, attract, and retain professional childcare staff. In addition, applicants will need to include the time frame in which the grant funding will be utilized.
   All interested childcare providers must complete an application form in its entirety. Completed application forms, along with supplemental documents must be submitted by 5 p.m., Friday September 30, 2022. Applications are encouraged to be submitted electronically—electronic signatures are accepted. 
   To learn more and apply, please visit arroyogrande.org.