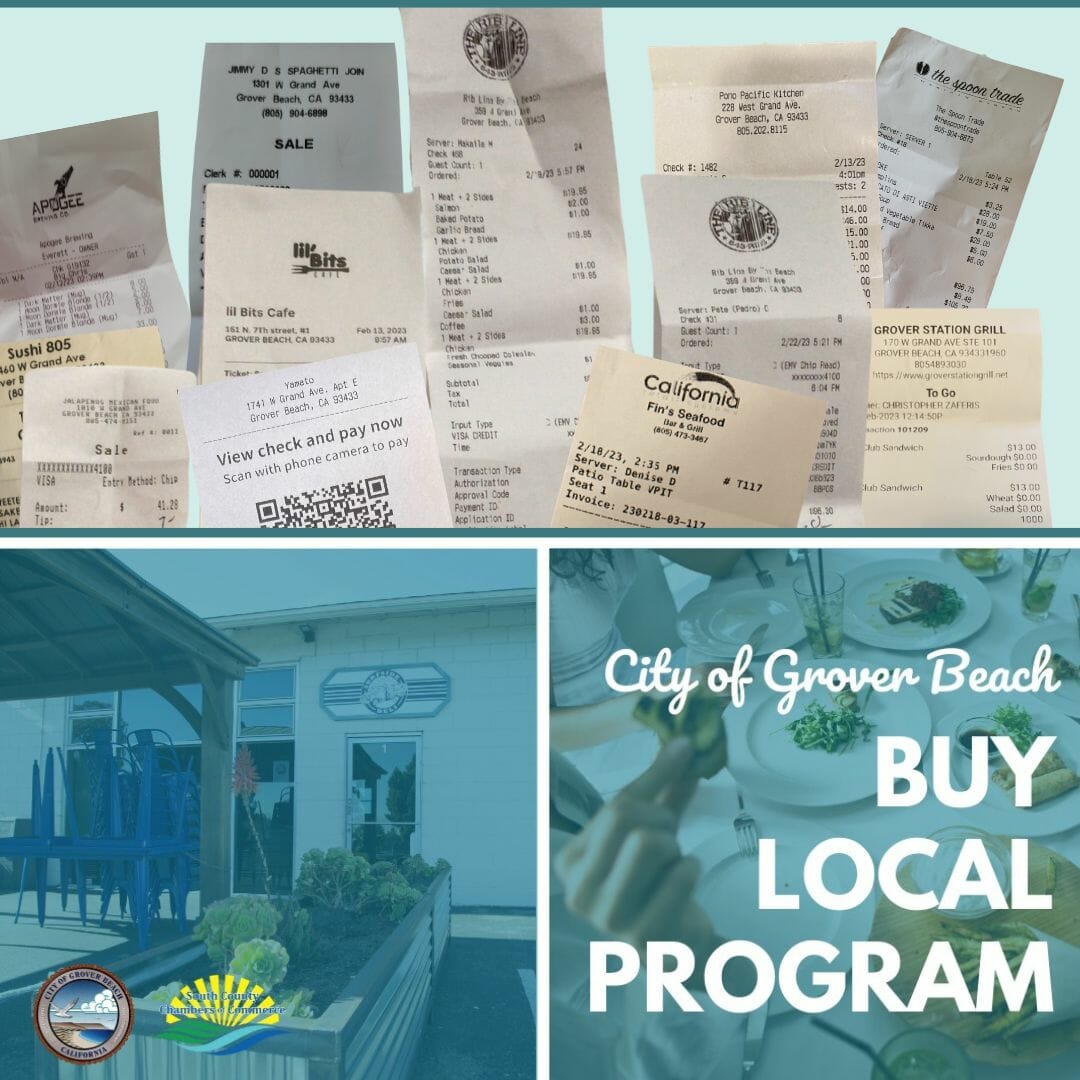 Update as of March 22, 2023: This gift card program is now complete since gift cards have all been claimed.
GROVER BEACH—The popular "Buy Local" gift card program is now extended through March 31st in Grover Beach to show the love to local restaurants and provide diners with extra incentive to support them. Receipts from Grover Beach restaurants, wineries, and breweries dated from February 12, 2023 to March 31, 2023 can be redeemed for a free $25 gift card once $100 worth of receipts are collected. Multiple receipts can be combined to reach the $100 goal. Receipts from any Grover Beach establishment where food and beverages are served are eligible to be redeemed—including coffee shops and bakeries.
To claim the gift card/s, customers need to upload their receipts totaling $100 or more to southcountychambers.com, or mail receipts to South County Chambers of Commerce, PO Box 672, Arroyo Grande CA 93421. Customers will receive a confirmation email qualifying their receipts with a choice to either pick up their gift card or have it mailed. The free $25 gift card will be for another Grover Beach restaurant, winery, or brewery. Gift cards/s are available while supplies last and will be distributed randomly.
After successful Buy Local gift card programs in 2021 and 2022, the City of Grover Beach relaunched the popular campaign last month to further boost the economy and show support for local businesses in their city. In partnership with the South County Chambers of Commerce, the Grover Beach City Council implemented the Buy Local program as part of the City's ongoing efforts to stimulate the economy, retain local jobs, and help businesses thrive.
For questions, please email info@southcountychambers.com, or call (805) 489-1488.