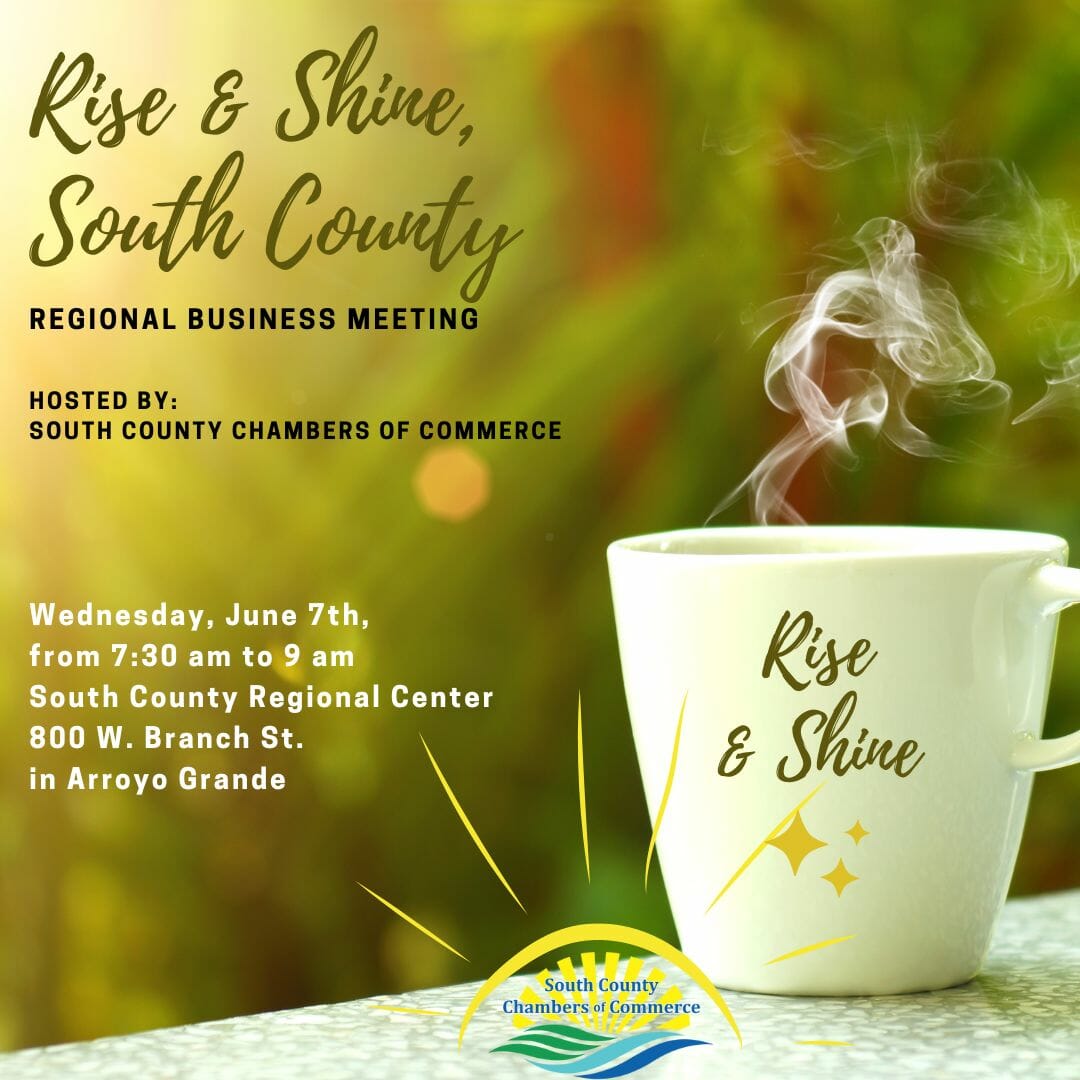 RSVP for the next "Rise & Shine, South County," a regional business meeting open to all local businesses, on Wednesday, June 7th, from 7:30 am to 9 am. County and city government leaders will present updates from their regions. This is an excellent opportunity to connect with our local leaders and network with other business owners.
This new monthly event launched earlier this year and is hosted by South County Chambers of Commerce at the South County Regional Center in Arroyo Grande. There is no charge to attend. Coffee will be provided. Guests will enjoy an assortment of freshly baked pastries from The Bridge Cafe. Please click here to RSVP.
The South County Regional Center is located at 800 W. Branch St. in Arroyo Grande next to the Arroyo Grande Library. To sponsor this event for exclusive promotional benefits, please email kathy@southcountychambers.com.