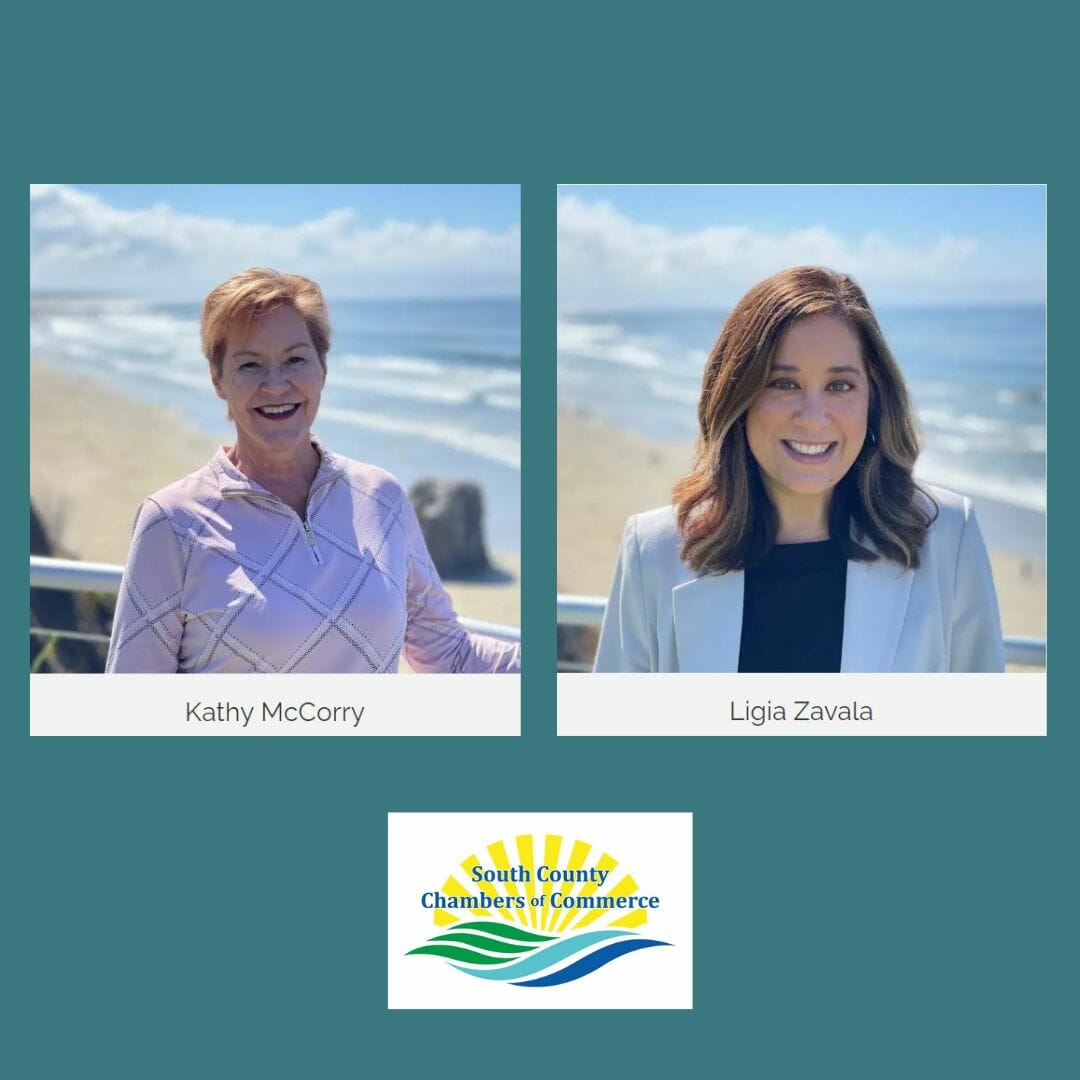 Congratulations to Ligia Zavala on her Retirement.
Please join me on Friday September 29th at Grover Station Grill from 12 – 2 PM to thank our COO, Ligia Zavala for 10 wonderful years of service to the South County Chambers! I am taking Ligia to lunch, and everyone is invited to come by Grover Station Grill, sign a special card, and personally thank Ligia for all she has done for us over the years!
Ligia has been a tremendous asset throughout her ten years of service to the business community! And although we will miss her, we are very excited to see what comes next as she retires from Chamber service. Ligia will continue her South County Leadership program with us and graduate in a few months. And then according to Ligia, she plans on taking a few months sabbatical until she ventures into a new career choice.
On a personal note, Ligia's knowledge and training has been a tremendous help to me this past year, as we have worked together to create new programs, bring on new staff members, and moved our team forward in a new direction that will meet the communities' goals that are outlined in our new strategic plan.
Ligia trained our new Arroyo Grande Regional Center Event Manager, Kyrstin Pull who is already a seasoned pro under Ligia's tutelage. Kyrstin is now managing all of the bookings and programs at the regional center so be sure to reach out and say hello to Kyrstin as you are joining me in wishing Ligia the best of luck in her future endeavors.
Again, Ligia's last workday is Friday September 29th, and we want to celebrate her in a big way! You taking a few moments to visit us at Grover Station Grill between 12 and 2 and saying thank you to Ligia will make this day very special for her and for me.
Respectfully,
Kathy McCorry
CEO