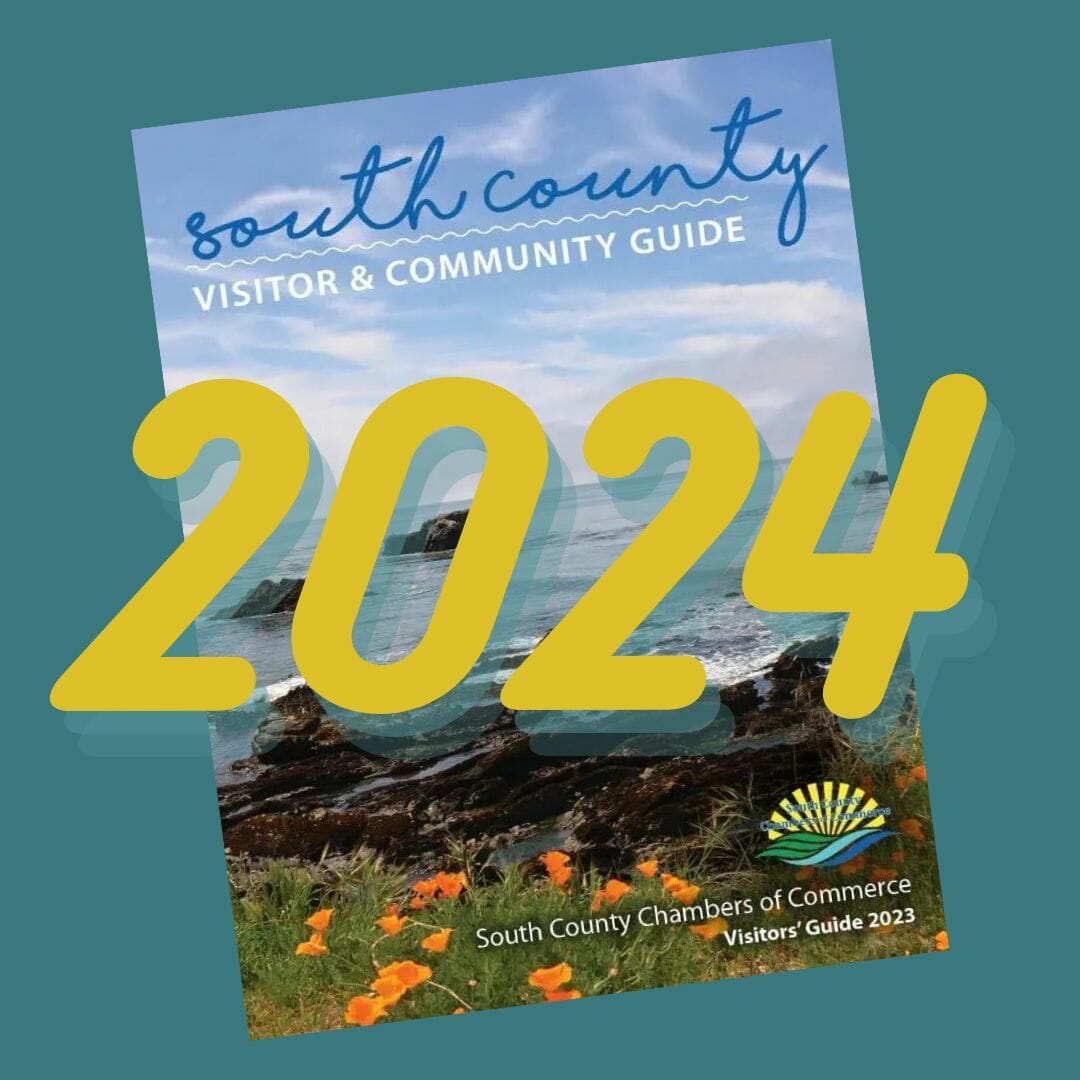 The South County Chambers of Commerce is working on our 2024 South County Visitor & Community Guide.  The publication promotes South San Luis Obispo County to tourists and locals alike.
This beautiful, full-color, glossy publication showcases why our community is such an amazing place to live, work, and play. The guide will feature articles and professional photos that illustrate the strength of South County and why we are so attractive to residents, visitors, and businesses.
In addition to thousands of printed copies, the digital edition—with live links to each advertiser—will be distributed via our Chamber website and through e-mail. It will also be promoted on all our social media channels. The printed guide and digital edition will have a wide distribution including:
•             South County city offices
•             Local Realtors
•             Visitor Centers at Pismo Beach Premium Outlets and Oceano Dunes State Park
•             Area hotels
•             Distributed to every Chamber member
•             Select retail and business locations in South County
•             Wineries and attractions
•             And more
We are partnering with Town Square Publishing (formerly Metro Media) to design and publish this beautiful publication. Kathy Moore will be contacting you soon to share more details and discuss advertising opportunities available to all businesses of the community whether you are a member of the Chamber or not.
Early reservations in the South County Visitor Guide & Membership Directory will guarantee best placement. If you would like to reserve your ad early, contact Kathy Moore directly at kmoore@tspubsdigital.com, or call (913) 219-7581.