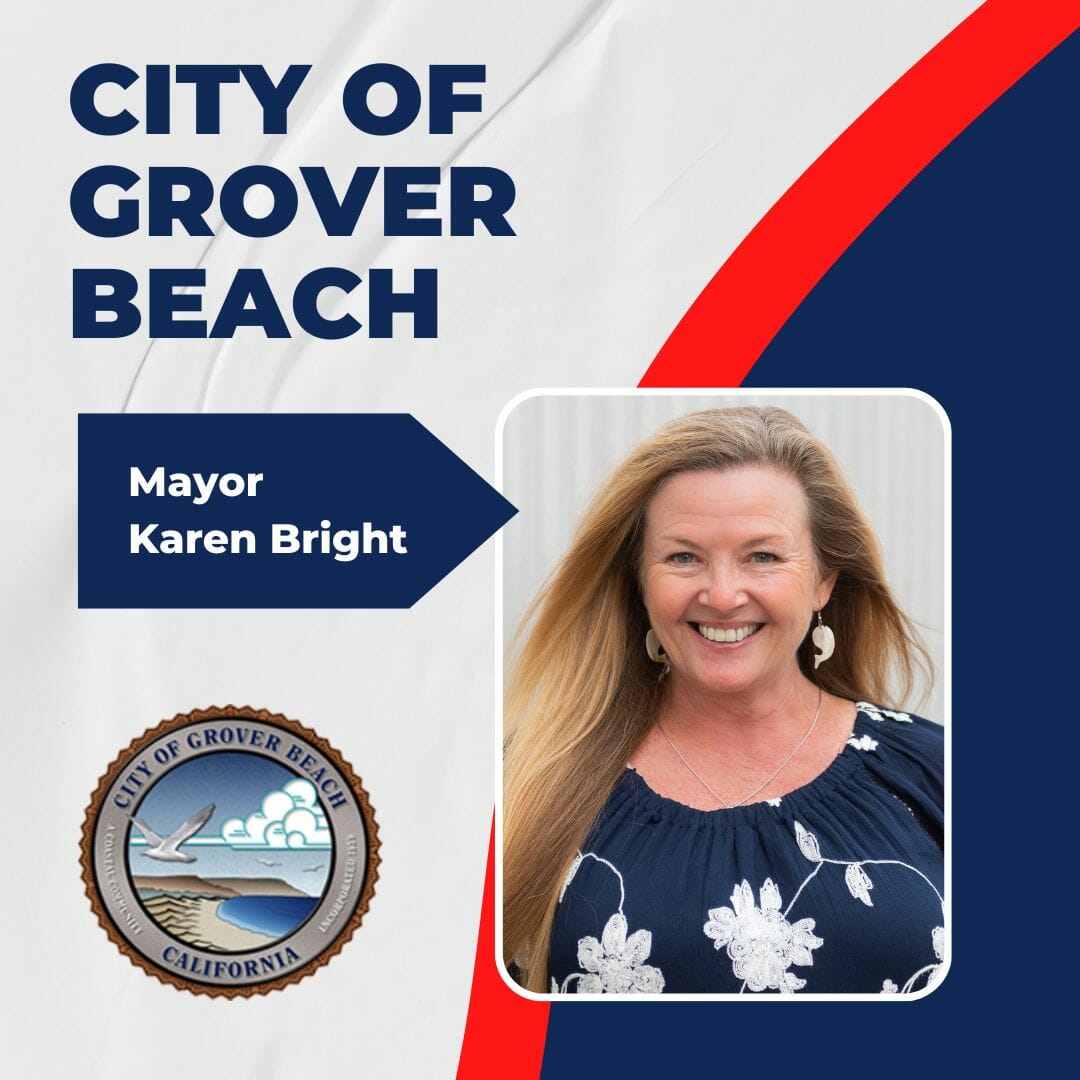 Mayor Karen Bright
It is my honor to be serving as your Mayor. Prior to being elected as Mayor in 2022, I was elected to the City Council in 2020 and served as Mayor Pro Tem after being appointed in March 2019 to fill an unexpected vacancy. Previously I was elected to the Council in 2008 and 2012 after being appointed in 2007. Thank you, voters of Grover Beach for your confidence.
My two adult children live locally and I am proud Gma K to Carsen and Kenzie. Grover Beach has been home for 34 years, my children grew up here, and my Grands attend the same elementary school as their Father and Aunt did. I thoroughly enjoy living in this City and try to do my part by serving on community organizations, throughout the years they included: Grover Beach Planning Commission (3 terms), Grover Beautiful and Grover Beach Citizens' Advisory Committee, Grover Heights and Judkins PTA's, BCLL and currently I serve as Vice-Chair of the LMUSD Bond Oversight Committee.
Grover Beach has come a long way in the past years thanks to the determination of our residents, businesses, staff and City Councils to keep us moving forward. The participation and input from our residents and businesses are crucial to sound, positive local government. Please take part in the Council meetings and engage with your City Council, we want to hear from you!
Karen Bright
Cell Phone: (805) 459-4995