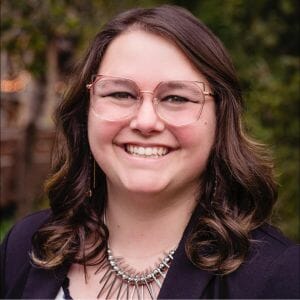 SOUTH COUNTY CHAMBERS OF COMMERCE ANNOUNCES KASSI DEE WILL TAKE OVER SUPERVISING THE SOUTH COUNTY LEADERSHIP PROGRAM FOR CLASS V.
Submitted by: CEO, Kathy McCorry
Five Years ago, the South County Chambers of Commerce created the South County Leadership Program under the tutelage of the then CEO, Jocelyn Brennan. South Count Leadership is a rewarding one-year leadership training program meant to prepare individuals to become better community and business leaders, and more aware of the limitless abilities each person possesses.
Jocelyn left the Chamber in 2021 but continued to supervise the Leadership program as an independent contractor. The Chamber is extremely grateful to Jocelyn for her commitment to this program. All of South County owes her a debt of gratitude and our sincere thanks for having created and cared for the Leadership program. Jocelyn did let us know last year that due to the tremendous success of her company, HRM Consulting, this would be her last year administering the program.
Class IV has seen an additional person supporting Jocelyn and the program. A South County Leadership Alumni, Kassi Dee has spent the last 10 months volunteering as Leadership Liaison to become even more familiar with the program and the inner workings of creating the syllabus that makes this program so successful.
At the September Board Meeting the Board of Directors recommended and approved that we enter into a contract agreement with Kassi Dee to become the next South County Leadership Supervisor. We are pleased to announce that we have successfully negotiated that agreement and while Jocelyn Brennan continues to wrap up this year's leadership program, Kassi Dee will immediately start working on the 2024 Class V program and recruitment.
Kassi Dee is a long-time resident of the Five Cities area and has been involved with the Central Coast community through her family for most of her life. She is the fourth generation of female business owners in her family and lives in Grover Beach with her husband Aaron, plus their two cats and one dog. Kassi's educational journey led her on many paths starting with studying business and attending the Disney College Program specializing in Leadership to obtaining her Early Childhood Teaching Credential and then back to business. She sits on many local boards and commissions, plus is an active volunteer with our community's various service clubs and organizations.
Kassi is very excited to take on Leadership South County as the new Supervisor and continue the legacy that was created before her!