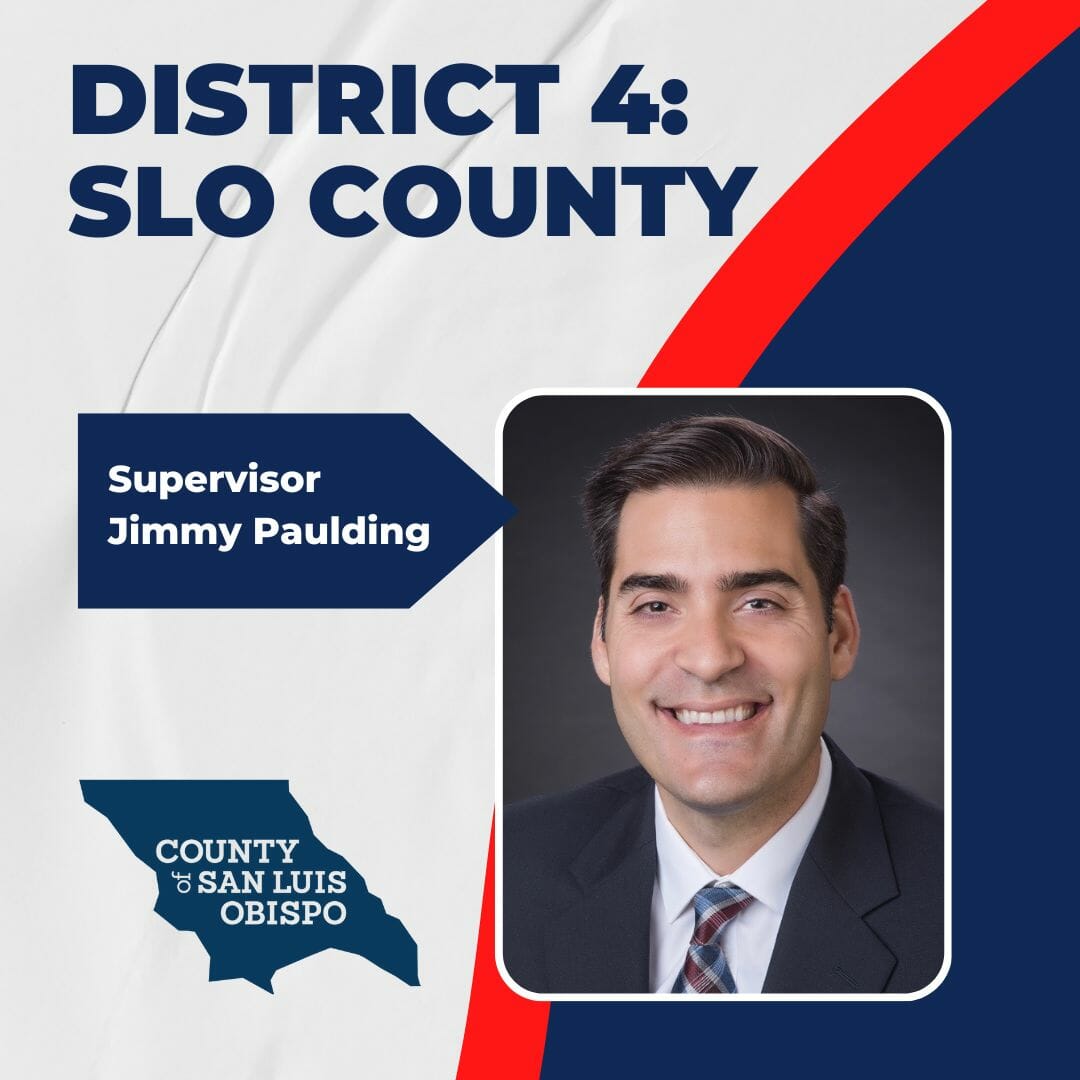 For my June update, I want to share some fun news from around South County this past month including the opening of the Nipomo Skate Park as well as a successful fundraiser for Transitions Mental Health Association. Also, you may want to mark your calendars for several important upcoming Board of Supervisors meetings later this month.
Nipomo Skate Park now open: The long-awaited Nipomo Skate Park officially opened with a ribbon cutting celebration on May 6. It was especially heartwarming to have several of the young people who helped design the park there to help cut the ribbon. This skate park is just the first of what I hope to be many improvements to the Nipomo Community Park that I am currently advocating for, such as a multi-use perimeter trail and a disc golf course.
A fundraising success for T-MHA's Central Coast Hotline: I had a blast participating in Transitions Mental Health Association's Bowl-a-Thon last month which raised more than $20,000. This annual fundraiser supports Central Coast Hotline, which provides free and confidential mental health guidance and resource information 24 hours a day over the phone at 800-783-0607. While I may need to work on my bowling skills, I was honored to be recognized as one of this year's top fundraisers.
Workshop held to discuss bike and pedestrian safety in Oceano: The San Luis Obispo Council of Governments (SLOCOG) hosted an excellent workshop in Oceano last month to engage the community about ways to help make Oceano more walkable and bikeable. SLOCOG is currently working on developing an Oceano Pedestrian and Bicycle Safety Action Plan that will serve as the foundation for future infrastructure grant applications for much needed sidewalk, bike path, and crosswalk improvements.
Key upcoming Board items: June is set to be a busy month for the Board of Supervisors. The Board will consider approving the final phase of the Trilogy at Monarch Dunes development in Nipomo on June 6, hold annual budget hearings to approve the FY 23/24 County budget on June 12-14, and review the Oceano Community Services District's application for divestiture from the Five Cities Fire Authority on June 20. You can find meeting agendas and information about how to comment, attend, or watch online at slocounty.ca.gov/bos.
Office hours: I welcome hearing from constituents. Please schedule an appointment by emailing our office at district4@co.slo.ca.us or calling 805-781-4337. You can also sign up for my email newsletter and learn more about the district on the District 4 webpage at slocounty.ca.gov/district4.
Sincerely,
Jimmy Paulding
San Luis Obispo County
District 4 Supervisor