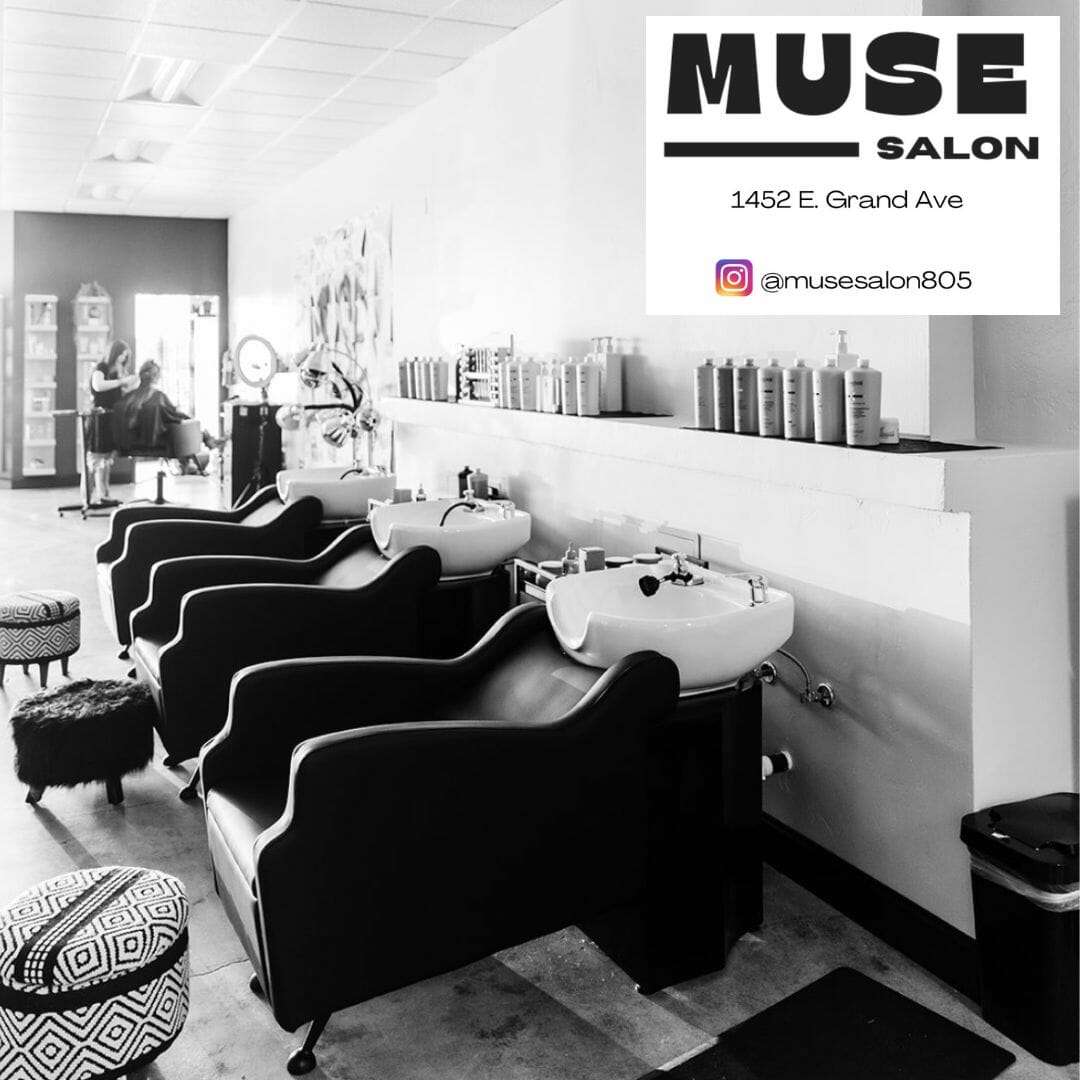 New Chamber member Muse Salon recently opened in Arroyo Grande. Their professionals offer years of experience and an eagerness to serve in all things hair, nails, and makeup. Whether you're wanting a classic cut, custom hair color, mermaid hair of your dreams, a beautiful manicure, or curated nail art—they have you covered from head to toe.
The Muse Salon family aims to exceed your expectations when it comes to the salon experience. Every person who walks through the door is their muse. Their team of highly experienced artists strive to make your dreams a reality, helping you find the beauty within. They aspire to treat clients to a fun, luxury hair experience.
At Muse, they believe that beauty is not just what you see on the outside but how you feel inside.
The salon is owned by Central Coast native Juju Conaway and was created with the intention to serve the community through beauty. Muse Salon is located at 1452 E. Grand Ave. in Arroyo Grande. Learn more at musesalon805.com. Follow them on Facebook on Instagram.