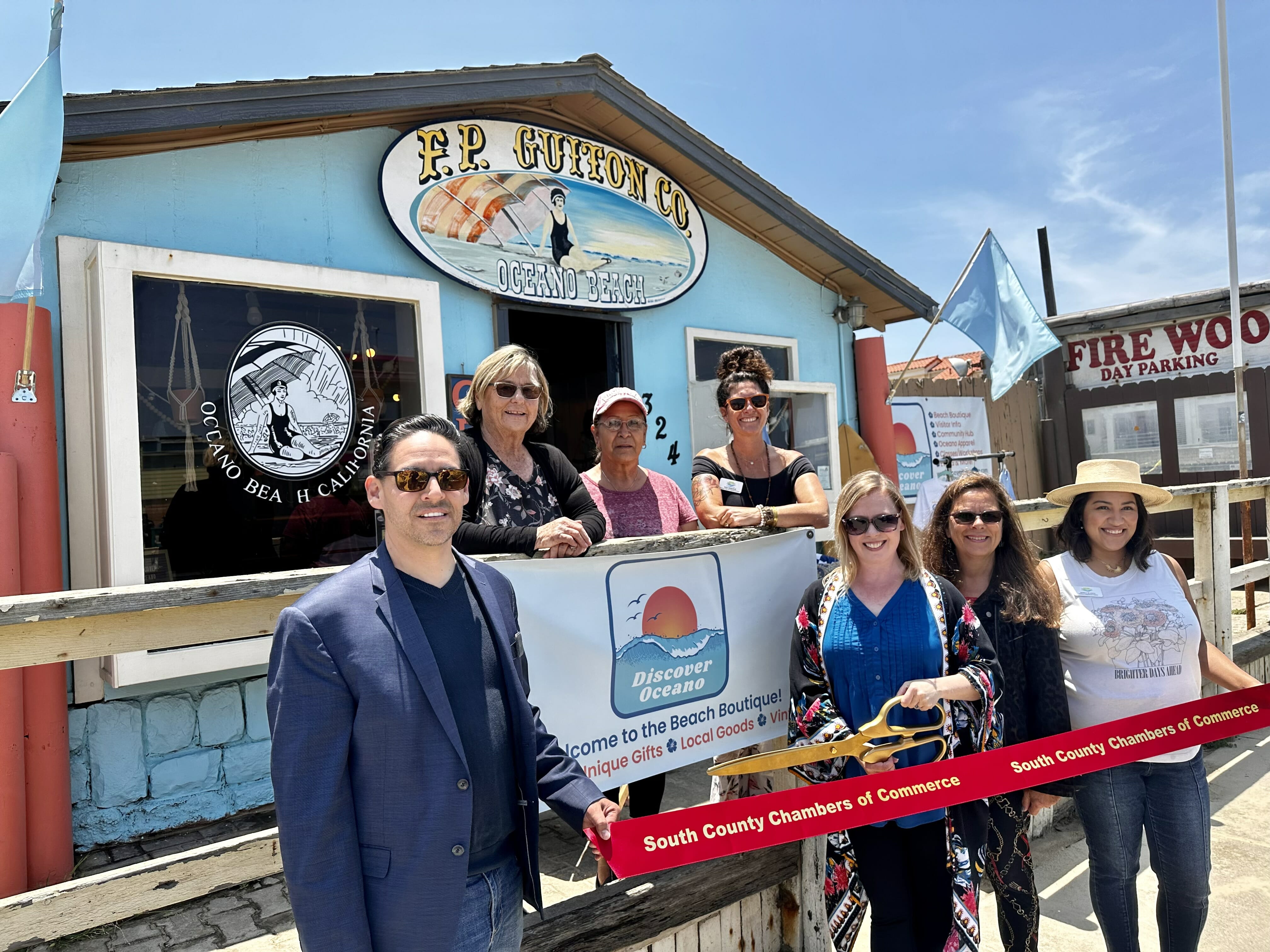 We celebrated a ribbon cutting recently with Discover Oceano Beach Boutique—your go-to spot for all things Oceano. Their beach boutique is part visitor center and part community hub—offering an eclectic mix of beach-inspired and locally sourced products from their exclusive line of "Oceano" apparel, gifts, art, and books to handcrafted and locally made goods, along with their curated vintage collection of beach-themed treasures, one-of-a-kind items—and coming soon—their line of "beachy" goodies.
Sign up for their e-newsletter and stay up-to-date on monthly happenings in Oceano. And stay tuned for their website launching soon. It will feature a community directory, event calendar, job board, things to do, where to stay, play, eats, drinks, and more.
Discover Oceano is excited to present the Oceano Seabreeze Market on Saturday, June 17th, from 12 noon to 5 pm at the historic Oceano Depot featuring local makers, artisans, vintage vendors, food from Rock & Roll Diner, beer, wine, beverages, and live music. Follow Discover Oceano on Facebook and Instagram @DiscoverOceano to learn more.
The Discover Oceano Beach Boutique is open Thursdays and Fridays from 1 pm to 5 pm and Saturdays and Sundays from 12 noon to 5 pm. They are located at 324 Pier Ave. in Oceano—just steps away from the Oceano Dunes entrance to the beach.