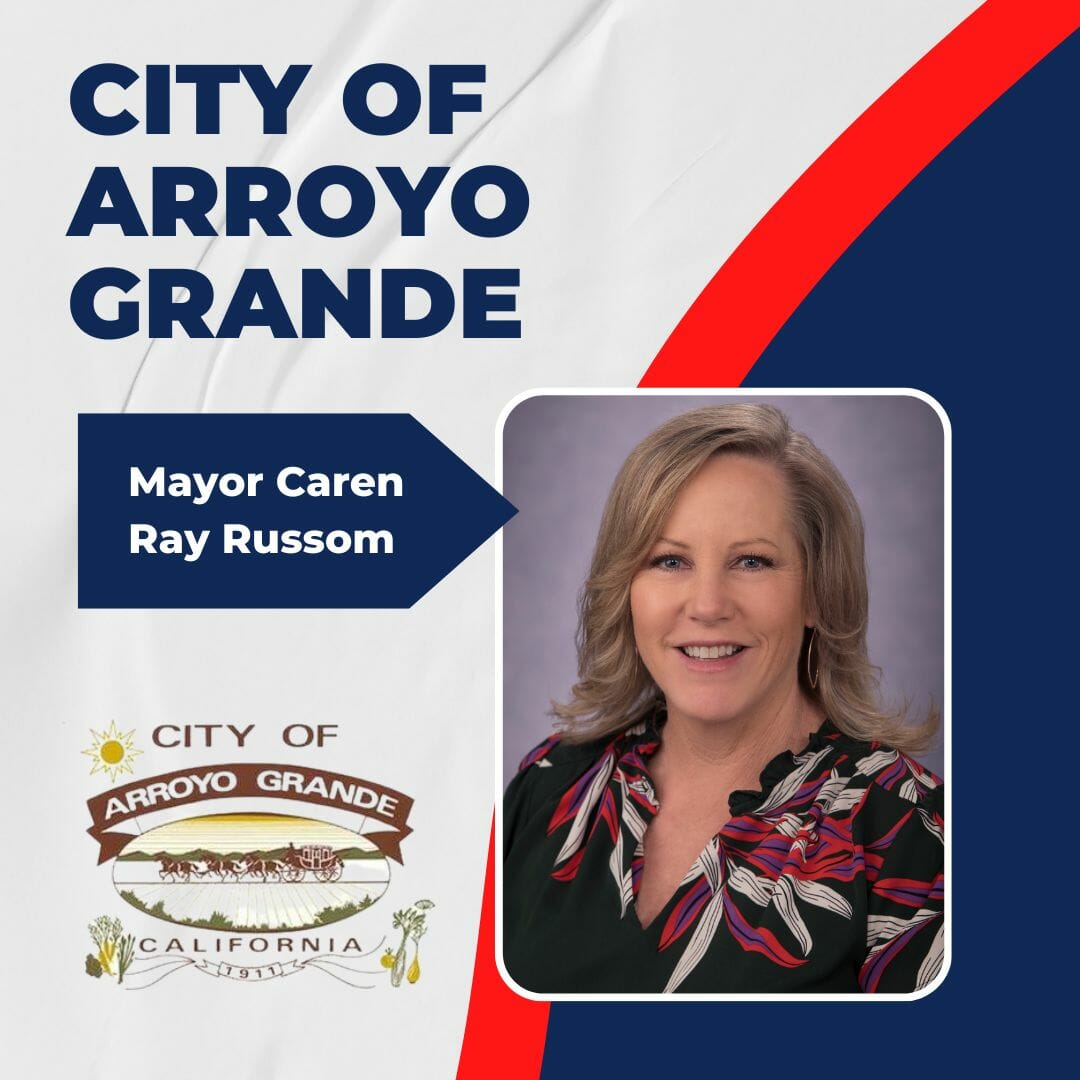 Monthly update from Mayor Caren Ray Russom, City of Arroyo Grande
Hello Chamber Friends: It was so nice to see so many of you at Vespera Resort for the State of South County event. The overall message from all the speakers was "there are great things happening in the South County!"
In Arroyo Grande, it is an excellent time. After four years of uncertainty, the 5 Cities Fire authority has finally been reformed, budgeted, and much needed, overdue decisions have been finalized by the new Board to invest in the organization. It was a long time coming and as one of the Board members I am grateful to have been there for that first very positive meeting. I look forward to further discussions about how to provide excellent and cost-effective service to our residents.
As you may have heard, our City Manager Whitney McDonald has taken a position in San Luis Obispo as the Assistant City Manager. It is an opportune time, if there is such a thing, when massive multi-year projects are complete and a new vision can be contemplated. We wish her the very best and thank her for how far she has taken the organization during her tenure.
This information is still very new, and decisions are being made about how best to lead the organization through the next transitional phases. We are working on that as we speak, and my next update will have more information.
Enjoy your summer!
Mayor Caren Ray Russom
City of Arroyo Grande