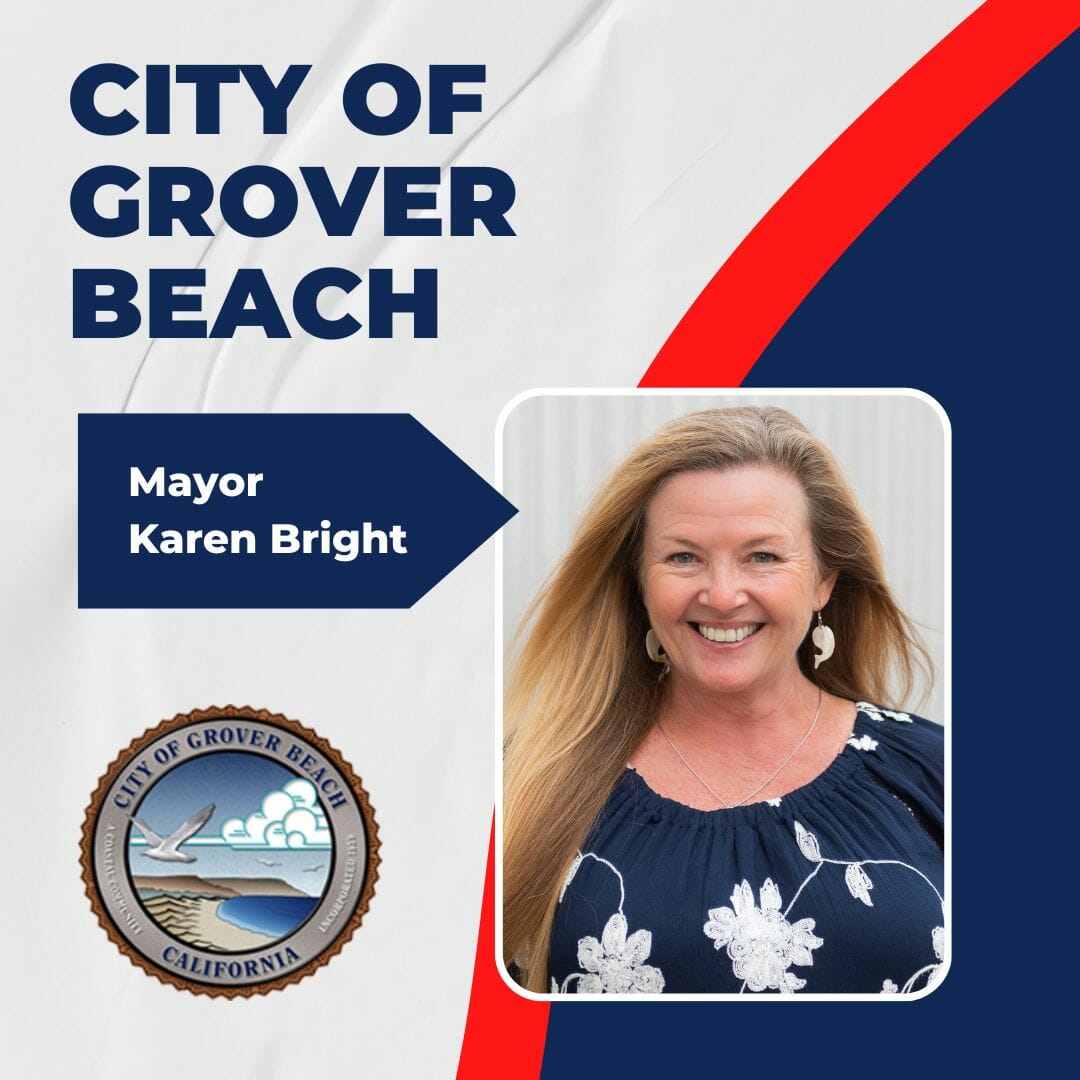 Monthly update from Mayor Karen Bright, City of Grover Beach
Happy summer from lovely Grover Beach! Some of the happenings in our City:
~ The developer of the property at 950 El Camino Real has finalized preparations to begin hotel construction. We expect about 18 months for construction with completion around the end of 2024 to early 2025. We look forward the additional rooms, visitors, and additional TOT this project will bring.
~The Five Cities Fire Authority Board held its first meeting. Grover Beach Council Member Daniel Rushing was selected as Chair with Arroyo Grande Council Member Lan George as Vice Chair and Grover Beach City Manager Matt Bronson as "CEO" or Lead CM for the first one-year term of this Board. They also adopted a budget, approved the services and liabilities agreements with OCSD, and issued PO's for much needed equipment.
~ On June 26 the Council gave input on the West Grand Avenue Streetscape 4th-8th streets design elements such as: bulb outs, U turns, crosswalks locations and paving treatments. This project is intended to create a sense of place for residents and an enticement to live and shop within their community while welcoming visitors to our City.
~ We are proud to note that The Spoon Trade (our very own local eatery and gathering place) was named by Eater Los Angeles as one of 21 destination-worthy restaurants along the Central Coast from Paso Robles to Ventura!
~ I'll close with an excerpt from our Grover Beach Police Department social media posts: "The celebration of Independence Day...a time to reflect on our nation's history and respect how loud noise can affect our veterans and pets...We encourage everyone to be safe and discharge only "safe and sane" fireworks..."
Here's wishing all a happy and safe Fourth of July!
Ta.
Mayor Karen Bright
City of Grover Beach